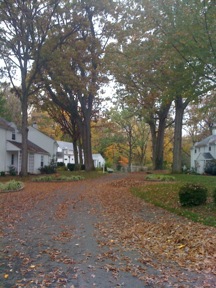 The Center for Hellenic Studies welcomes proposals to host colloquia/conferences in the fields of Hellenic and Classical Studies and all related sub-disciplines. The Center is particularly interested in topics that (1) center on new discoveries or innovative research, (2) are collaborative and interdisciplinary, (3) contain an information technology component, and (4) reach a broad audience either through a webcast of the proceedings or electronic publication of the results. The CHS will not consider proposals that do not include at least three of these four criteria. Please consult with the CHS staff if you have any questions about integrating information technology into your conference proposal.
The CHS will be less interested in proposals that (1) are only of interest to the group of participants to be convened, (2) consist of formal presentations of papers mediated by moderators and respondents, and (3) are designed to produce only a traditional print publication of the proceedings.
Submitting a Proposal
To submit a proposal for a colloquium/conference, please contact the Outreach staff at the CHS. Most proposals are one to two pages in length and describe in detail the proposed topic, approach, and goals of the colloquium. Please also include a suggested list of participants, the estimated length of time, and possible dates for the event. Proposals will be evaluated by the Director and Associate Director on the basis of interest, feasibility, and contribution to the field.
Some points to keep in mind:
Most colloquia are held during the summer months on weekdays when Fellows are no longer in residence. A typical program generally requires arrival on Monday, conference proceedings on Tuesday, Wednesday, and Thursday, and departure on Friday.
The recommended size for a colloquium is twelve to fifteen participants, including the organizer(s).
If your proposal includes a large contingent of international participants, please consider how these participants could be included via videoconferencing or funding from local institutions.
The Center requires electronic dissemination of participants' papers well in advance of the colloquium date, and reserves the right to refuse the participation/and or funding of invitees who do not comply with these deadlines.
Planning Your Conference/Colloquium
Once your proposal has been accepted, contact the Outreach staff to begin working on logistics immediately. It is important to secure the dates well in advance. At this stage, the Center can help you prepare invitations and introductory information for participants.
Travel
The CHS asks that participants seek funding from their home institutions for travel to and from Washington.
Accommodation
Ordinarily, the Center offers accommodation on its campus to all participants. Rooms are available in houses, apartments, and guestrooms. In some cases, participants may have to share a bathroom.
Meals
The Center will provide continental breakfasts, lunches on weekdays, some dinners, and refreshments during breaks. It is customary for the Center to organize both a reception and a formal dinner during a colloquium/conference. Other dinners may be negotiated.
Preparation of Papers
The Center requires that participants prepare their papers in Microsoft Word using the CHS template which uses style tags to format documents. This is a very easy process to master, and information and instructions are available on the CHS website.
The CHS also requires that participants offer their papers for dissemination well in advance of the actual event. Normally, we post colloquium papers electronically on a password protected page of our website. We feel that the true collaborative approach of the colloquium is best served when papers are completed and read before the meeting. Participants who are unable to fulfill this requirement may have to forfeit any reimbursement of their travel expenses from the Center.
Publication
The Center does not guarantee publication, either electronic or hard copy, of the proceedings of a colloquium/conference. The Center gives preference to proceedings that are well-conceived and demonstrate coherence among contributions.
Publication is subject to the approval of the Director and the CHS Publications Editorial Board.
---