The CHS supports postdoctoral researchers with a variety of configurations. Fellows receive varying levels of support and may reside at the Center in Washington, DC for up to 16 weeks, depending on the scope of their proposed project. For information about CHS fellows based in Greece, see the CHS Greece website.
Read the fellows' research on the CHS Research Bulletin or watch their presentations on the CHS YouTube Channel.
CHS Postdoctoral Fellows in Hellenic Studies 2021-22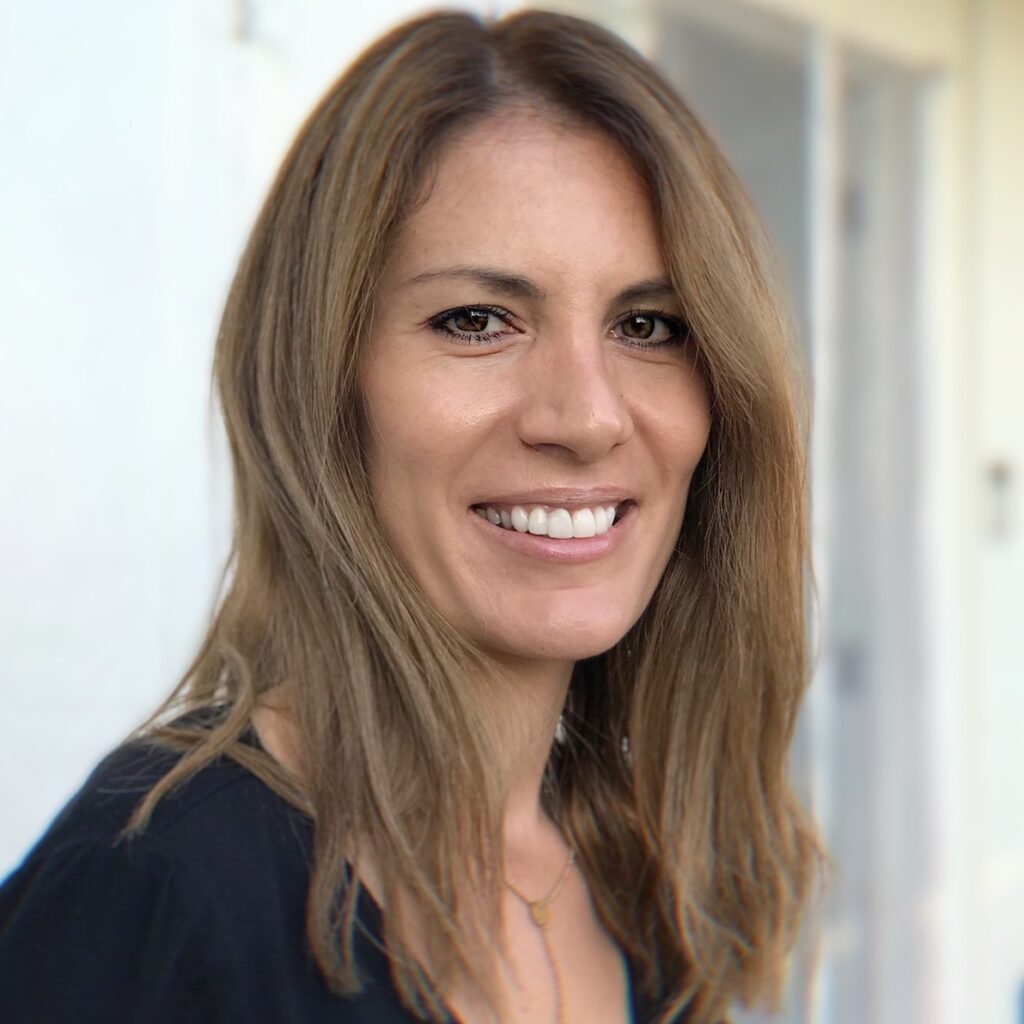 Afroditi Angelopoulou is an Assistant Professor of Classics at the University of Southern California. Her research interests include Greek Drama, Homeric epic, lyric poetry, Plato and Aristotle, and Hellenistic literature. While at the CHS, she will be working on her first book, The Body and the Senses in Greek Tragedy, which evaluates the role of embodied experience in the construction of dramatic narratives, and in the generation and communication of emotional meaning. Such an embodied approach, it is argued, can open up a fruitful line of inquiry into how drama can be experienced in live performance but also through a text. By considering the body not only as an object of inquiry but also as a hermeneutic tool, this monograph seeks to offer a compelling methodology for studying language, subjective experience and performance reception in the field of drama.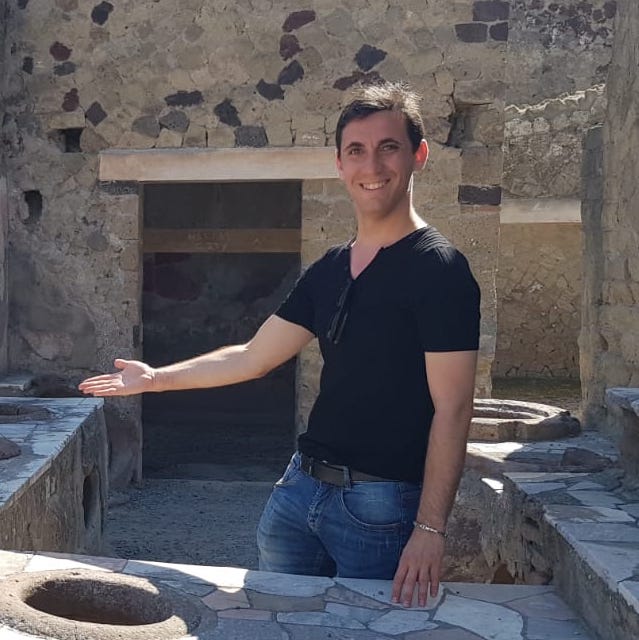 Classicist by training and linguist by adoption, Michele Bianconi studied at Pisa (BA Classics, MA Classical Philology and Ancient History) and Oxford (DPhil in Comparative Philology and General Linguistics). He has always been fascinated by all aspects of the ancient world, and he is particularly interested in comparative philology, i.e. how ancient languages "work" and what we can reconstruct through the comparative method. Michele's field of research lies at the intersection between Classics, Linguistics, and Near-Eastern studies. His DPhil dissertation was on the linguistic relationships between Ancient Greek and the Anatolian languages between the second and first millennia BCE. He has written papers and given talks on Greek and Anatolian linguistics, on Indo-European reconstruction, on Biblical translations, and on specific topics in other ancient Indo-European languages. He has taught classes in Greek and Latin language & literature, and in Greek, Latin, Anatolian, Indo-European, and General Linguistics.
Contact: michelebianconi(at)fas.harvard.edu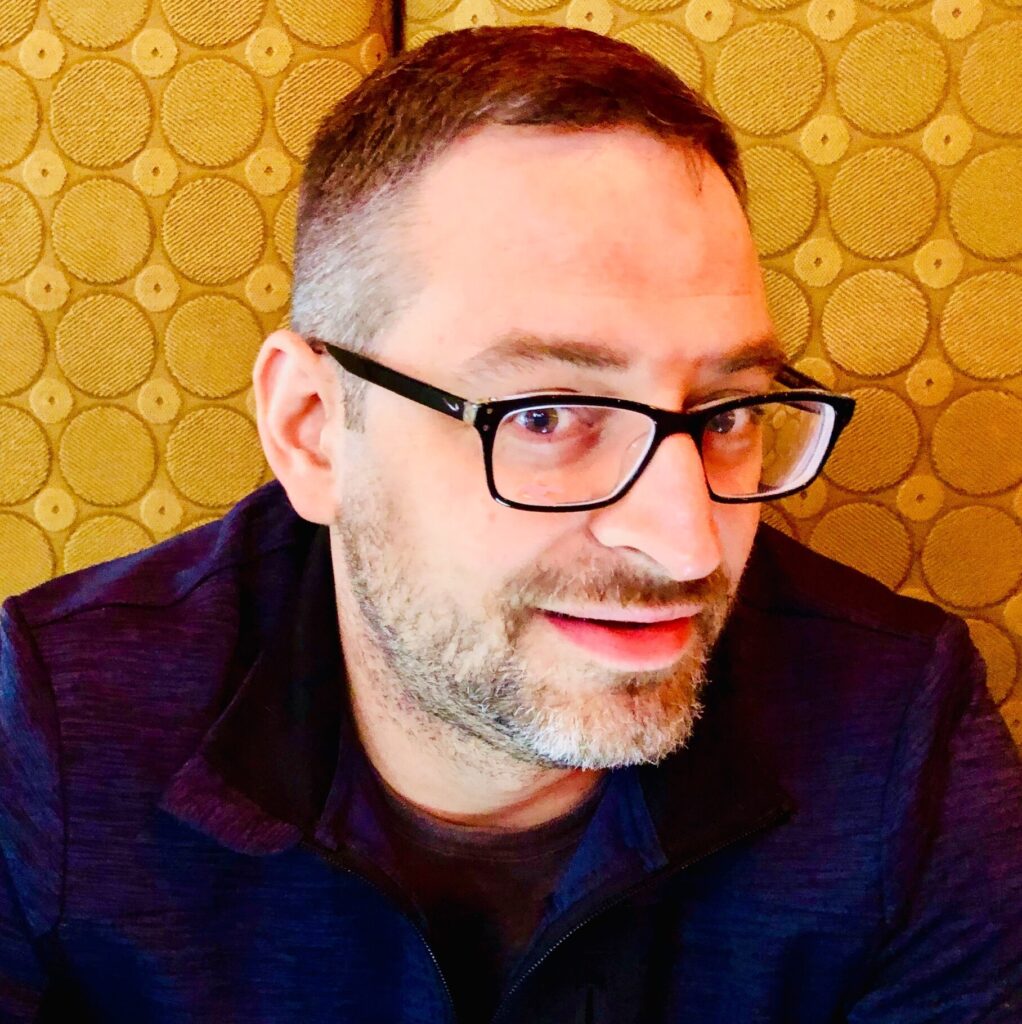 Patrick J. Burns is a Postdoctoral Fellow at the Quantitative Criticism Lab (UT-Austin) working on computational literary criticism. He is also a Research Associate at NYU's Institute for the Study of the Ancient World and contributes to the Classical Language Toolkit, an open-source project offering text-analysis support for historical languages.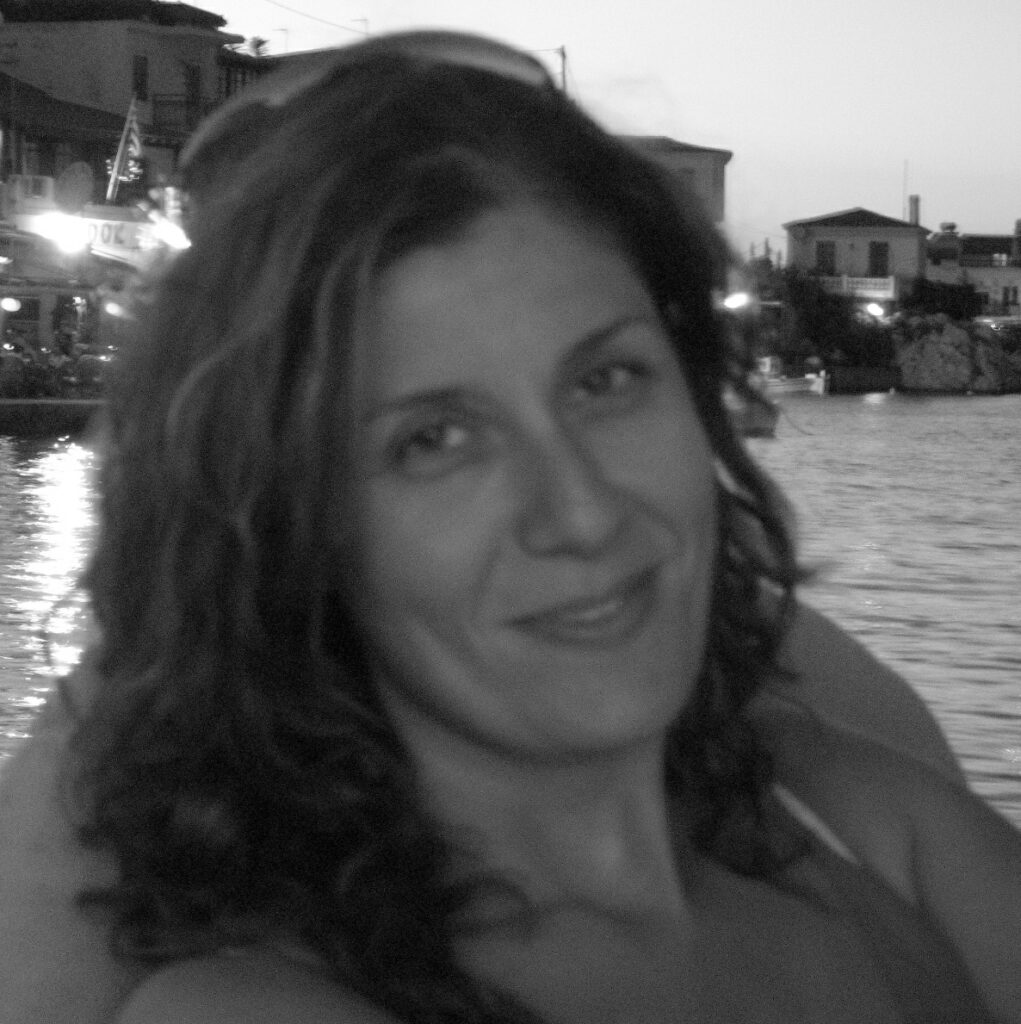 Eirini Dimitriadou graduated in History & Archaeology from the University of Ioannina in 1996. She continued her studies in the UK and holds an ΜΑ in Classics from King's College, University of London. In 2012 she successfully defended her doctoral thesis at the National and Kapodistrian University of Athens, Greece. In 2019 this work was published by the UCLA Cotsen Institute of Archaeology Press in the Series Monumenta Archaeologica under the title Early Athens. Settlements and Cemeteries in the Submycenaean, Geometric and Archaic Periods. Since 1998 she has been working with the Greek Archaeological Service, as a contract field archaeologist conducting excavations in the area of Eastern Attica. She has collaborated with private museums and cultural foundations in Greece (Goulandris Natural History Museum, Piraeus Bank Group Cultural Foundation), primarily on projects relating to preparing exhibitions and setting up museums. Dr Dimitriadou also collaborates with the University of Athens in the framework of research programmes.
Contact: eirini_dimitriadou(at)fas.harvard.edu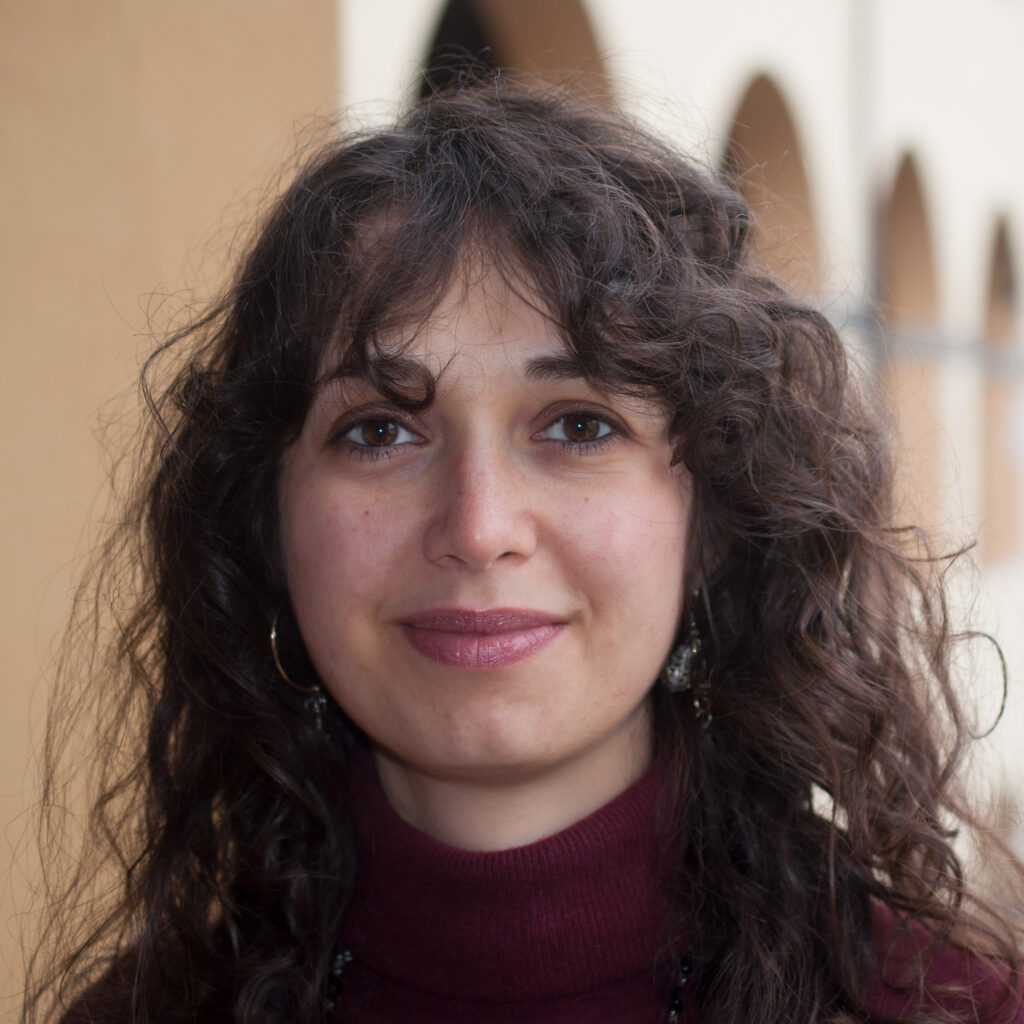 Eva Falaschi specializes in Greek and Roman artistic literature and literary sources on art. She received an M.A. in Classics at the University of Pisa and studied Archaeology and Art History at the Scuola Normale Superiore of Pisa, where she earned the diploma and the PhD. She conducted research at the Ludwig-Maximilians Universität in München and at the University of Oxford. She is scientific coordinator of the project OltrePlinio, for which she also was research fellow (2014-2020), working on the art books (33-36) of Pliny's Naturalis Historia and developing new digital tools (www.oltreplinio.it) to improve the research on Pliny. Her PhD thesis on the reception of painters in Plutarch is being revised for publication, while her first book on the so-called periegetai is in press (LED 2021). She is currently preparing an edition and commentary of the fragmentary treatises on painting and sculpture composed by Greek artists and of the biographical works, also in fragments, on their artistic careers.
Contact: evafalaschi(at)fas.harvard.edu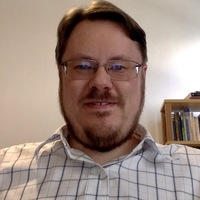 Evan Keeling is an Associate Professor of Philosophy at the University of São Paulo, Brazil. His PhD is from the University of Virginia. He works mostly on the philosophy of Plato and Aristotle and mostly on issues in psychology and epistemology. In particular, he is interested in responses to Protagoras' epistemology, relativism, perception and appearance, and knowledge and wisdom. He is also interested in Aristotelian metaphysics. While at the Center for Hellenic Studies, he will work on a project on color in Greek philosophy.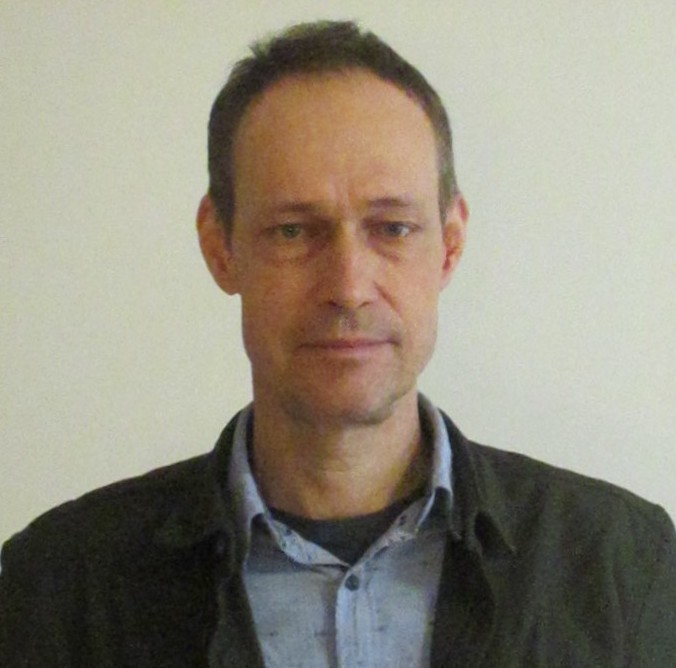 Mait Kõiv is associate professor of Ancient History at the University of Tartu, Estonia. He received his PhD in 2003 from the University of Tartu, with a dissertation on the traditions reflecting state formation in the Archaic Peloponnese. His research interests include the development of historical accounts based on oral traditions, including the retrospective construction of early chronologies by classical authors, and the comparative approach to socio-political development and state formation in the Early Iron Age and Archaic Greece. He has travelled widely in Greece and other Mediterranean countries to become familiar with the topographical setting of various emerging communities, which is essentially for his present project dedicated to the interplay of social hierarchies and egalitarian trends and dynamics of polity formation and power building in early Greece.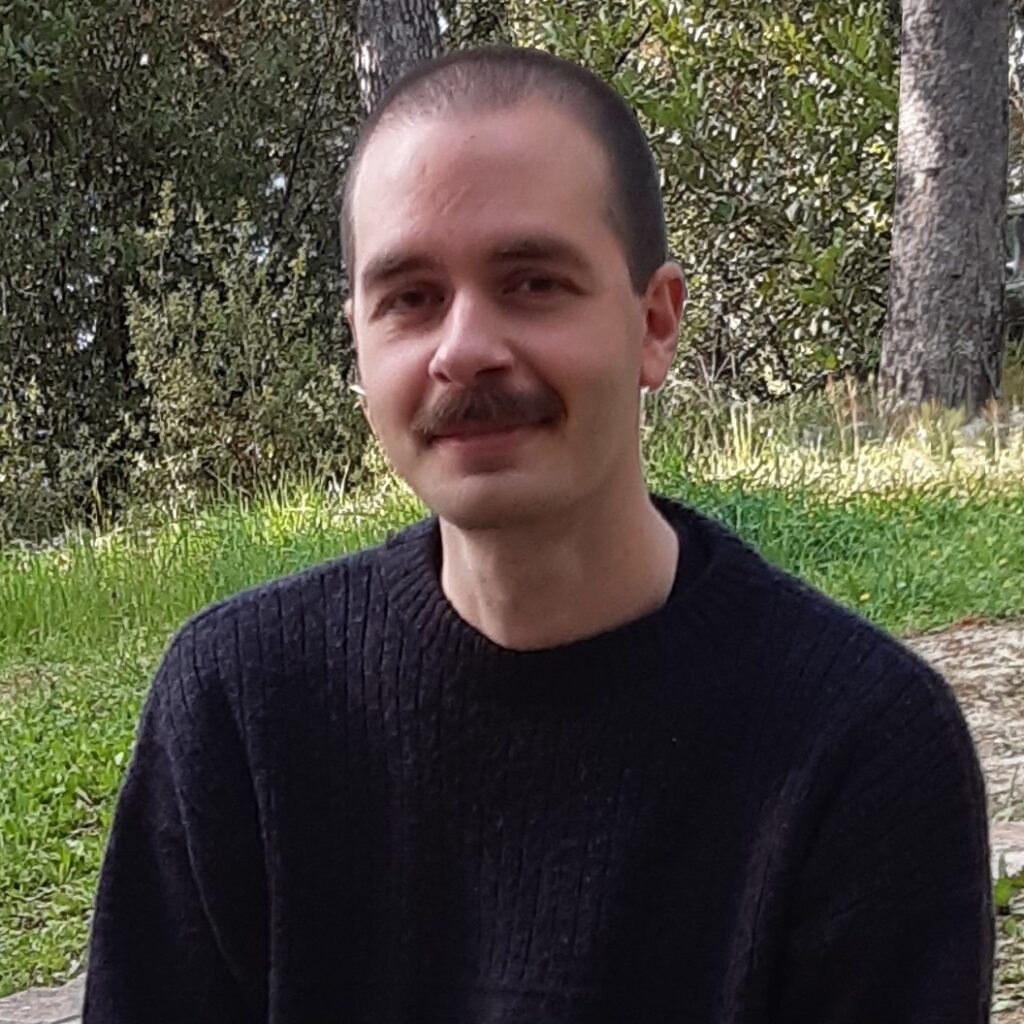 Georgios Kostopoulos studied linguistics and Greek in Patras (Ptychion), Classics in Cambridge (MPhil), and Indo-European linguistics in Vienna (MA, Dr.phil.). His research focuses on the prehistory and early history of the Greek language. His doctoral dissertation, which he defended in 2020, was about clusters of consonant and yod in prehistoric Greek. While at CHS, Georgios will work on a number of problems relating to the history of Proto‑Greek *ti̯ and *ki̯.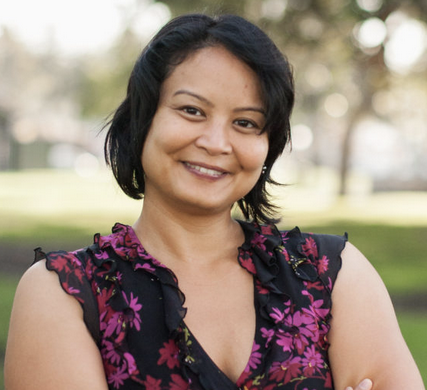 Suzanne Lye is an Assistant Professor in the Department of Classics at the University of North Carolina at Chapel Hill. She received her A.B. from Harvard University, where she studied organic chemistry and the history of antibiotics. After receiving her Ph.D. in Classics from the University of California, Los Angeles, she was awarded a Postdoctoral Fellowship at Dartmouth College. Her first book project focuses on conceptions of the afterlife in ancient Greek Underworld narratives from Homer to Lucian. Her next project will focus on women's anger in ancient literature and magic. She has published on ancient epic, ancient magic and religion, ancient representations of gender and ethnicity, ancient and modern pedagogy, and Classical reception. Additionally, she has contributed to several digital humanities initiatives through Harvard's Center for Hellenic Studies, including the Homer Multitext Project.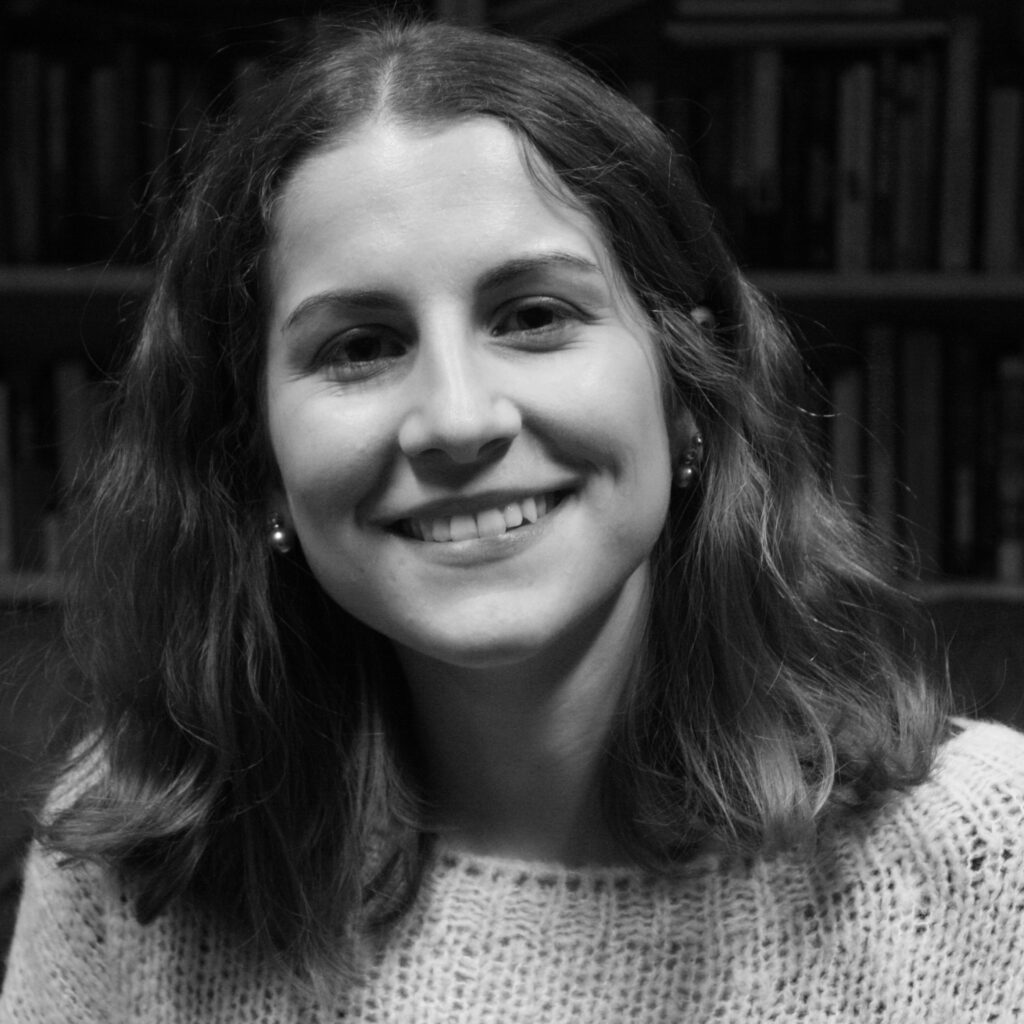 Caterina Pellò is an Associate Lecturer in Greek and Latin at University College London. She completed a PhD in Classics (Ancient Philosophy) from the University of Cambridge under the supervision of Gabor Betegh. She was a Postdoctoral Researcher at Humboldt University Berlin under the mentorship of Philip van der Eijk, a Bye Fellow and Teaching Associate at Downing College and St John's College Cambridge, and an Associate Lecturer in St Andrews. Her research specialism is ancient Greek and Roman philosophy, especially the Presocratics, the Pythagorean tradition, and the study of women in the history of philosophy. She is currently working on a research project about Presocratic biology and the early Greek philosophical and medical theories about life and death. She is also co-editing a volume titled Ancient Women Philosophers: Recovered Ideas and New Perspectives for Cambridge University Press.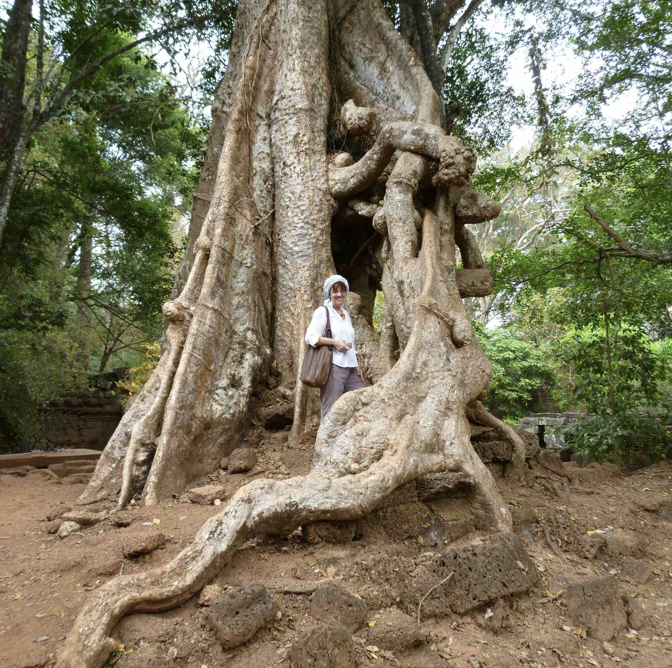 Lisa Raphals (瑞麗) studies the cultures of early China and Classical Greece, with interests in comparative philosophy, history of science, and occasionally science fiction studies. She is Professor and Chair, Program in Classical Studies, University of California, Riverside, and Chair of the Program in Comparative Ancient Civilizations. She is the author of Knowing Words: Wisdom and Cunning in the Classical Traditions of China and Greece (Cornell, 1992), Sharing the Light: Representations of Women and Virtue in Early China (SUNY, 1998), and Divination and Prediction in Early China and Ancient Greece (Cambridge, 2013); co-editor of Old Society, New Belief: Religious transformation of China and Rome, ca. 1st-6th Centuries (Oxford, 2017), and author of many shorter studies.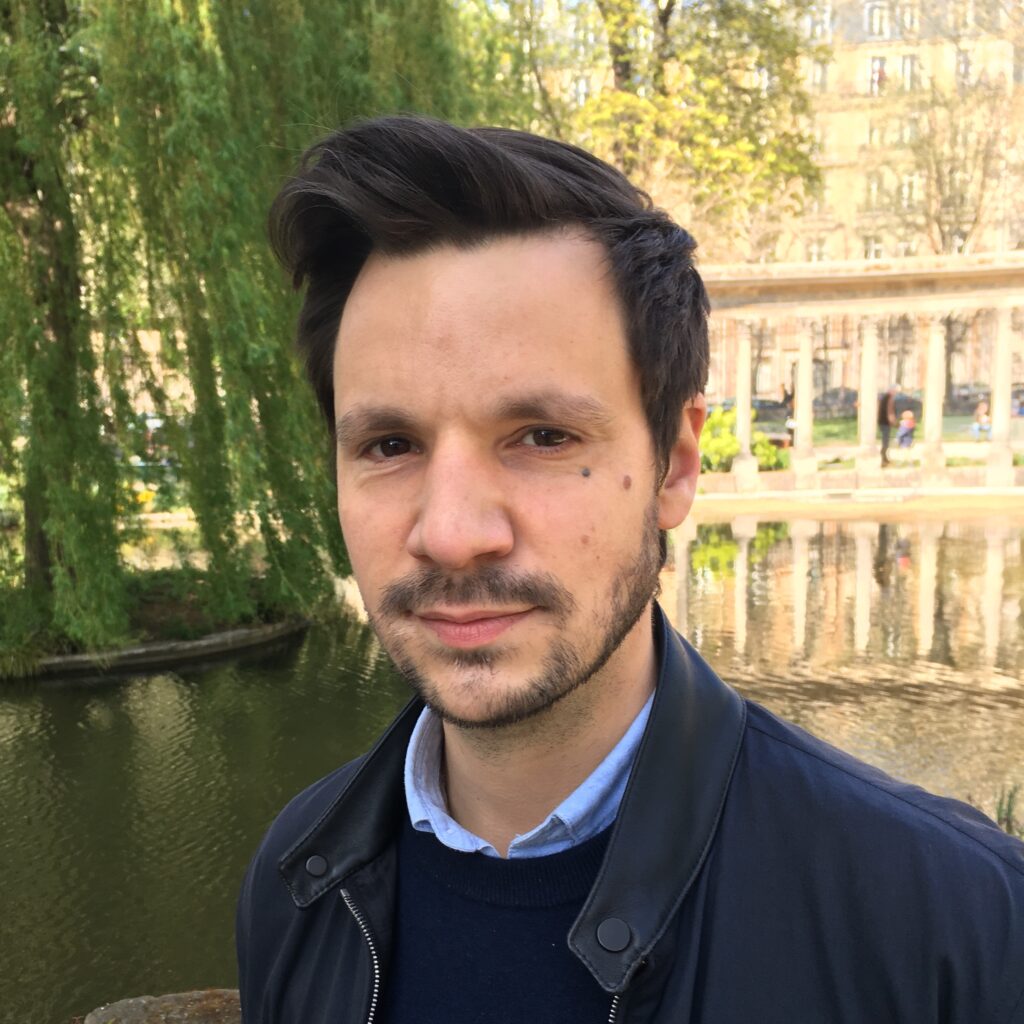 Florian Réveilhac received his PhD in Ancient Greek Studies from Sorbonne University, Paris. His dissertation, entitled Contact linguistique et emprunts onomastiques entre grec et lycien: apports à la phonétique et à la morphologie (Language contact and borrowed names between Greek and Lycian: A contribution to phonetics and morphology), was honored with the international "Award for the best PhD thesis in the field of Indo-European Linguistics in the year 2019" by the Indogermanische Gesellschaft (Society for Indo-European Studies). After several years of teaching in various universities and in secondary school, he has been working as a postdoctoral researcher at the French CNRS (2019-2021). His research interests focus on language and cultural contacts between Greeks and Anatolians, with a special interest in Anatolian linguistic and onomastic material in Greek transmission. While he is revising his dissertation for publication, as a fellow at the CHS, Florian will devote himself to the part dedicated to the morphology of Lycian names, the majority of which are attested in Greek sources. In particular, he will be studying the different morphological types, the possible linguistic interferences at work, as well as the adaptation processes of Lycian personal names into Greek.
Contact: florian_reveilhac(at)fas.harvard.edu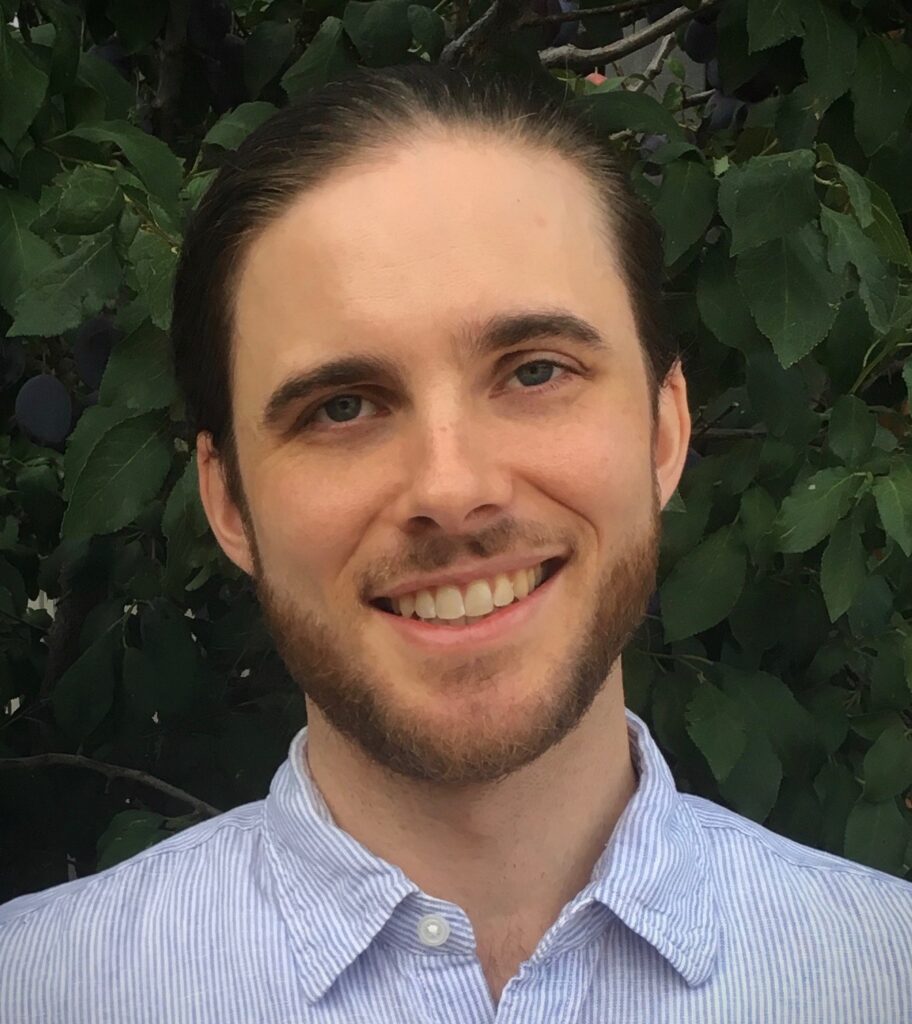 Evan Rodriguez is an Assistant Professor of Philosophy and Director of Outreach for Philosophy at Idaho State University. He received his Ph.D. from Yale's Philosophy and Classics program in 2016 and has published articles on Plato, Aristotle, and the Greek Sophists in venues including the Journal of the History of Philosophy, Archiv für Geschichte der Philosophie, Classical Quarterly, and Études platoniciennes. His doctoral work was awarded the triennial Conrado Eggers Lan prize for best dissertation in Platonic Studies by the International Plato Society. He is currently working on a book project that challenges the dominant narratives about Plato's rivalry with his sophistic contemporaries. Both were part of a broader methodological conversation that was much more dialogical and inclusive than those dominant narratives suggest.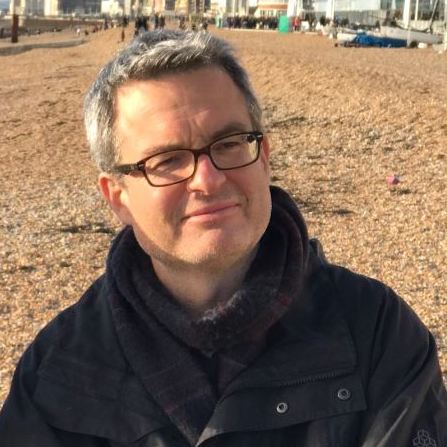 Timothy Rood is Professor of Greek Literature at the University of Oxford, where he is Dorothea Gray Fellow at St Hugh's College. His main research interests are Greek historiography and its reception. He is the author of Thucydides: Narrative and Explanation, The Sea! The Sea! The Shout of the Ten Thousand in the Modern Imagination and American Anabasis: Xenophon and the Idea of America from the Mexican War to Iraq; with Luuk Huitink he has edited Xenophon: Anabasis Book III for the Cambridge Greek and Latin Classics series. Since 2016 he has led the Leverhulme-funded project 'Anachronism and Antiquity'. His project at the CHS is a collaboration with Scarlett Kingsley on a book provisionally entitled The End of the Histories: Land, Wealth, and Empire in Herodotus.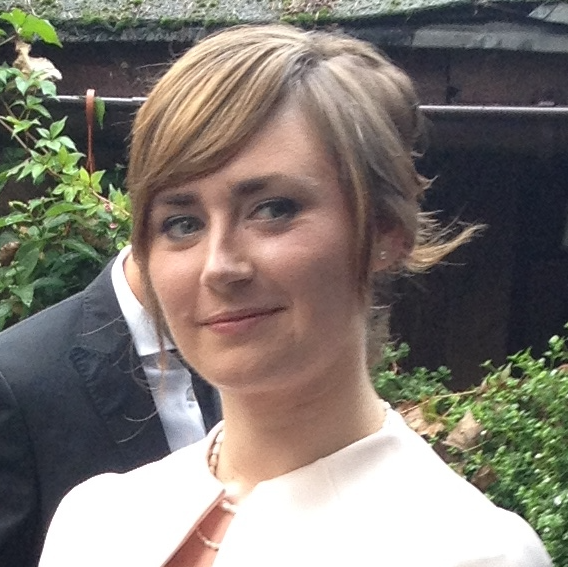 Karolina Sekita is Woodhouse Junior Research Fellow at St John's College, University of Oxford. She received her D.Phil in Ancient History from the University of Oxford; she completed her Magister studies (BA+MA) in Classical Philology and Polish Philology at the University of Warsaw. Her research interests focus on ancient Greek religion and its contacts with the wider Mediterranean. Her forthcoming book, Hades. The God of the Underworld and His Cult in the Archaic and Classical Greece (Oxford University Press), offers the first cultural-historical analysis of Hades and his cult, previously regarded by scholars as of little importance, even as non-existent, in Greek cultic discourse. During her fellowship at the CHS she is working on her third book on conceptualizations of the Underworld, 'after-death' and the dead in the Archaic and Classical Greek culture.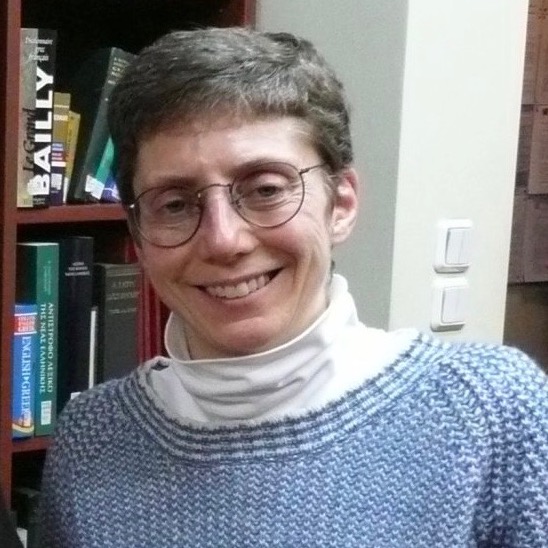 Julia L. Shear works on Athenian social and culture history. She uses both historical evidence and evidence from material culture and epigraphy to provide a holistic picture of ancient Athens and she also applies theories and approaches developed in the social sciences to the ancient Greek material. She received her Ph.D. degree from the Graduate Group in Art and Archaeology of the Mediterranean World at the University of Pennsylvania. Subsequently, she held a post-doctoral position as the University of Cambridge which led to her first book, Polis and Revolution: Responding to Oligarchy in Classical Athens (Cambridge, 2011). A series of articles and her current book project on creating collective memory in classical Athens have developed out of this monograph. Another strand of her research focuses on Greek religion, on which she is written a number of articles, as well as her forthcoming book, Serving Athena: The Festival of the Panathenaia and the Construction of Athenian Identities (Cambridge, forthcoming 2021). She has also taught at the University of Glasgow and at Boğaziçi University in Istanbul. She has been a frequent member of the American School of Classical Studies at Athens, both as a student and a senior member, and she has held three fellowships there. Her NEH fellowship at the School in 2019-2020 allowed her to start her new book project on Athenian collective memory. At the CHS, she will be focusing on this project and especially on comparative material from other periods and places.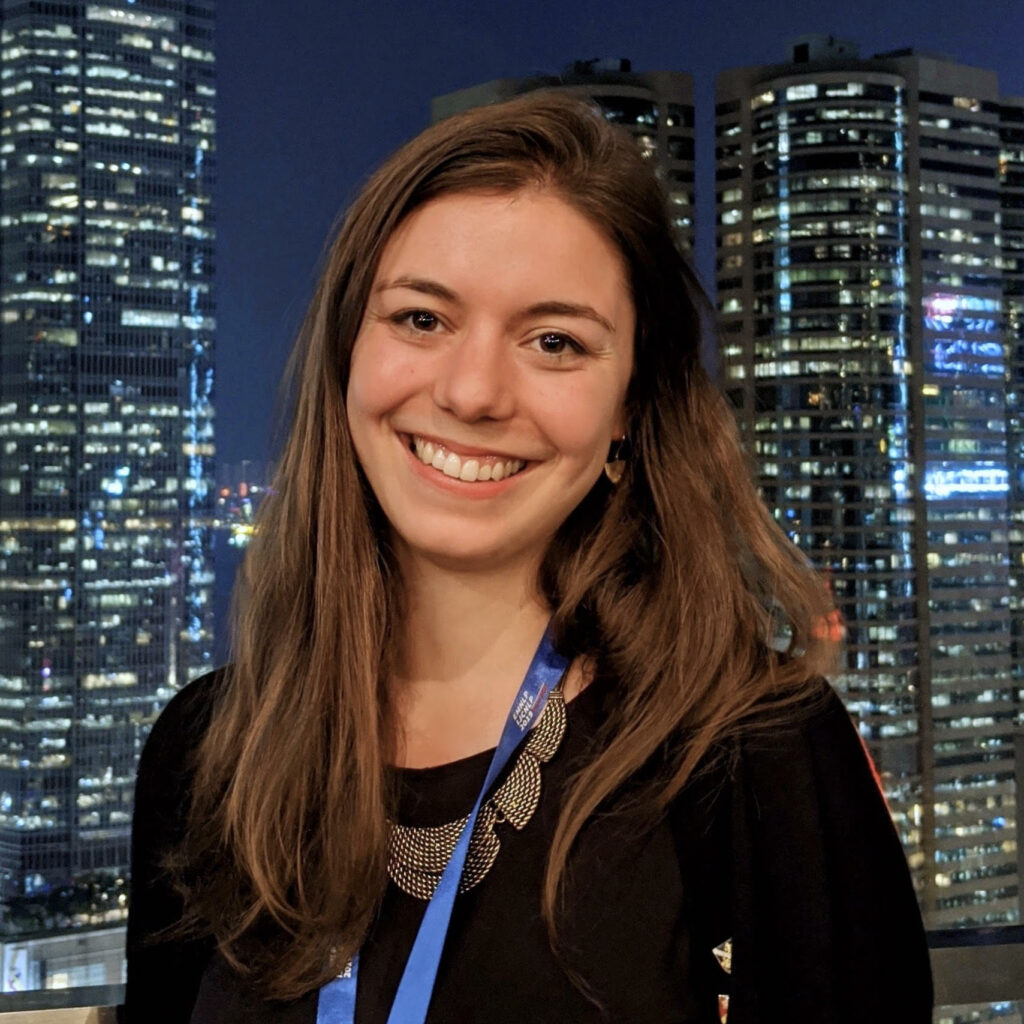 Thea Sommerschield recently completed her DPhil in Ancient History at the University of Oxford, where she is currently an Associate Researcher. In 2020 she was the Ralegh Radford Rome Awardee at the British School at Rome, and in 2021 she will begin a Marie Curie Fellowship at the University of Venice Ca' Foscari. Her doctoral thesis studied the social histories and identities of western Sicilian communities across the epigraphical and archaeological evidence of the archaic and classical periods, while developing digital tools (ISicDef) for Sicilian studies. In parallel with her DPhil, Thea has researched how Machine Learning, a field of Artificial Intelligence, can assist and extend the scope of the historian's work on epigraphic documents. In 2019 she co-authored with DeepMind the first deep learning model for the automatic restoration of Greek inscriptions, named Pythia. Thea's postdoctoral research uses Machine Learning to transform the study of the epigraphic cultures of the ancient Mediterranean: she will be bringing this research forward at the CHS, expanding her current projects to new media, languages and research questions.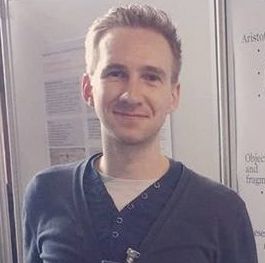 Gertjan Verhasselt obtained his Ph.D. in Ancient History from KU Leuven, Belgium. He also holds a B.A. and M.A. in Classics, an M.A. in Linguistics and an M.Sc. in Management. After completing his Ph.D., he worked as a research assistant at the University of Oxford (2014-2015), as a postdoc at KU Leuven (2015-2017) and as an Alexander von Humboldt Research Fellow (2017-2019) and Marie Skłodowska-Curie Fellow (2019-2021) at LMU Munich. His dissertation on Dicaearchus, a pupil of Aristotle, was published as a separate volume in Brill's Die Fragmente der Griechischen Historiker Continued series (2018). His research interests include fragmentary historiography, papyrology, ancient philosophy (particularly Aristotle and the Peripatetics) and linguistics. At the CHS, he will be working on his edition, translation and commentary of Aristotle's Constitutions. He will also be preparing a new edition of the Athenian Constitution for the Loeb Classical Library series.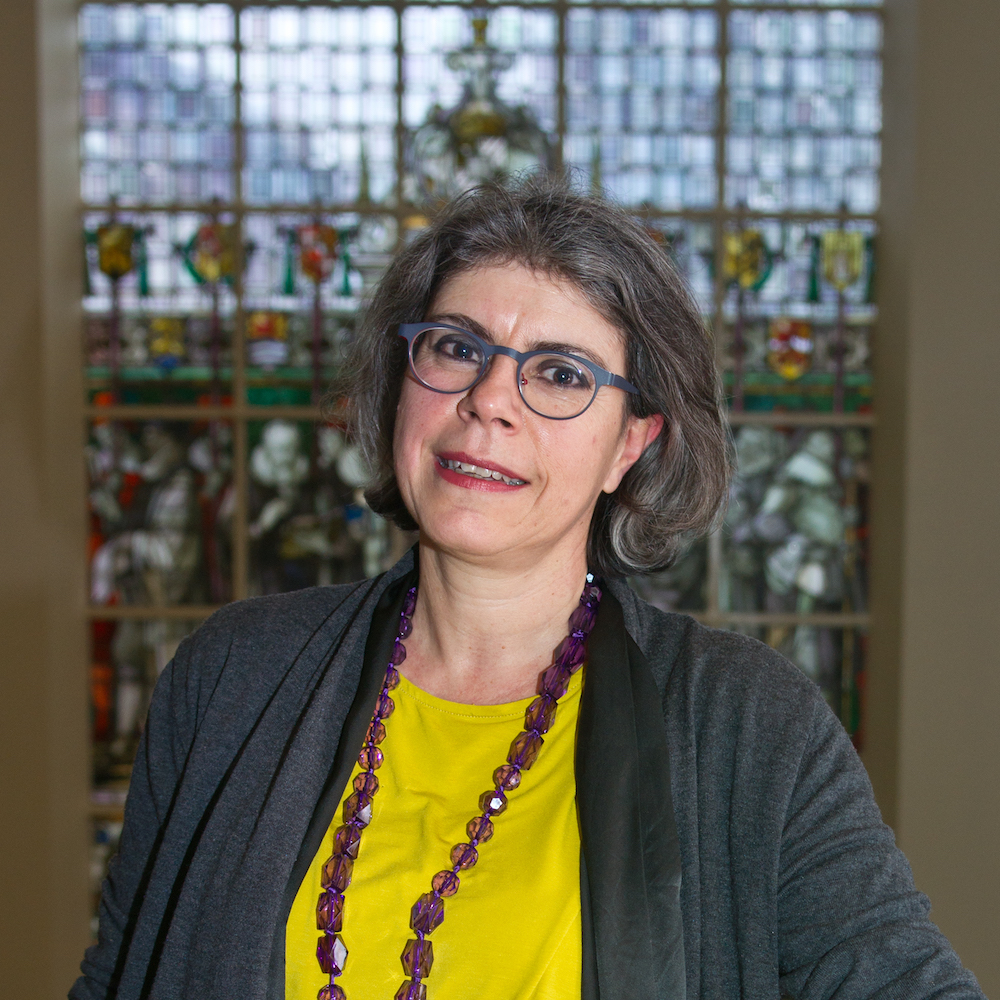 Sofia Voutsaki is Professor of Greek Archaeology at the Groningen Institute of Archaeology and Director of Studies of the Research Master Archaeology. Her research interests include Aegean prehistory, Classical archaeology, mortuary studies, bioarchaeology, archaeological theory, and the relevance of the past in the present. She has recently finished the excavation of the early Mycenaean North Cemetery at Ayios Vasileios, Laconia (the recently discovered Mycenaean palace) and the urban survey of the site and is now preparing the final publications with an international team of specialists. She is also working in the Classical – Hellenistic site of Halos in Thessaly.
---