Greek Poetry, Jewish Poets: Contextualizing Jewish Writings as Post-Classical Literature
As a fellow at the Center for Hellenic Studies, I am working on a project entitled Greek Poetry, Jewish Poets: Contextualizing Jewish Writings as Post-Classical Literature. I focus on situating Jewish poetry in Greek both within the world of Hellenistic literature as well as within our understanding of Second Temple Judaism. The study of Jewish literature in Greek is a thoroughly interdisciplinary field, at the crossroads between classics, biblical studies, and Jewish studies.
The interaction between Jewish and Greek traditions, or between Hellenism and Judaism, constitutes one of the big questions of the ancient world. Judaism attests to the different ways in which Hellenism could be shaped to fit minority contexts. Jewish-Greek literature includes, for example, epic poetry and tragedy; as such, Jews are purveyors of the classical tradition. Yet, Jews simultaneously developed their own identity through these Greek-language works. In the history of scholarship, however, this interaction has been fundamentally misrepresented. While the use of Greek has often been considered a diminishment of Jewishness, Jewish-Greek authors have also been dismissed as Greek writers and portrayed as outsiders in the Greek cultural world. This dichotomizing view on cultural interaction in antiquity dates back to at least the nineteenth century and still underlies much of scholarly discourse on the topic to this day. My research restores the status of Jewish-Greek writings as literary works and their authors as legitimate voices of a Jewish identity in antiquity by analyzing the relationship between literary practices, identity construction, and multilingualism in antiquity. Against the background of a growing interest in post-classical Greek and the cultural diversity of the ancient Mediterranean, I study the process of how Hellenophone Jews developed their own cultural identity through text and translation.
While my doctoral research focused on Jewish traditions of translation by looking at the Septuagint, my postdoctoral work has focused on Jewish-Greek composition as a lens through which to approach the debate on the nature of the interaction between Hellenism and Judaism. My CHS project focuses particularly on the poetry of Theodotus, Philo Epicus, pseudo-Orpheus, and Ezekiel the Tragedian. I study the way in which these authors use the Greek language and literary form to develop Jewish traditions. Within the framework of this project, I am working on my second monograph, which discusses language and cultural identity in Jewish poetry in Greek from the third to the first century BCE.
I regret that I was not able to travel to the United States this year to take up residence at the CHS in Washington. As for so many, Covid-19 changed all plans. I am, however, so grateful to the CHS for their flexibility in offering alternative arrangements. It is a delight to be able to be part of the CHS community remotely and connect virtually while working from home.
---
Marieke Dhont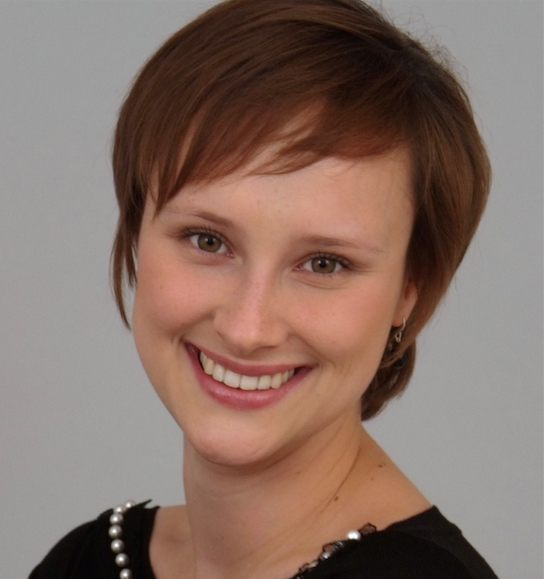 Marieke Dhont had earned master's degrees in Classics and in Cultural Studies and a doctorate in Religious Studies from KU Leuven and in Theology from UC Louvain (Belgium). She specializes in Hellenistic Judaism, in particular focusing on Jewish literature in Greek and Jewish multilingualism in antiquity. Her doctoral research, published as Style and Context of Old Greek Job (Leiden: Brill, 2018), deals with the Septuagint, the Greek translation of the Hebrew Bible, investigating its language use and the ways in which we can understand the Septuagint's style and translation technique within the literary context of translation in antiquity and of Jews engaging in Greek. During her postdoctoral appointments at the Universities of Lorraine, Cambridge, and at the CHS, she has focused on deuterocanonical and extra-biblical Jewish literature.
---