---
A MESSAGE FROM THE DIRECTOR OF CHS
As one of Albert Lord's former students, it gives me great pleasure to mark the 100th anniversary of his birth on Sept. 15, 1912. As a pioneering scholar in the study of oral traditions, Lord had a profound impact on our understanding of oral epic traditions, including the tradition represented by the Iliad and Odyssey. His book The Singer of Tales introduced thousands of readers to the richness of the oral poet's art. As a teacher, he inspired generations of students to continue the line of inquiry begun by his own teacher, Milman Parry. The Center for Hellenic Studies proudly commemorates the birth of this path-finding scholar. -Gregory Nagy
PUBLICATIONS AND RESOURCES ON LORD AND HIS LEGACY
Forthcoming: the Online Publication of The Singer of Tales
CHS is currently preparing digital editions of Lord's Epic Singers and Oral Performance and his most influential work, The Singer of Tales. This digital edition will be enriched with sound clips and video and will afford readers the ability to interact with the text and with other scholars.

Albert B. Lord
The Singer of Tales (print, via HUP)
Over fifty years after its publication, Lord's The Singer of Tales is still the preeminent work in its field. Parry and Lord's enduring contribution—set forth in this classic text—was to demonstrate the process by which oral poets compose. The 40th anniversary print edition includes a unique enhancement: a CD containing the original audio recordings of all the passages of heroic songs quoted in the book; a video publication of the kinescopic filming of the most valued of the singers; and selected photographs taken during Milman Parry's collecting trips in the Balkans. With a new introduction and an invaluable audio and visual record, this widely influential book is newly enriched to better serve everyone interested in the art and craft of oral literature.
Articles Available Online Via Oral Tradition 
Albert Lord and His Legacy
CHS Scholars and Scholarship Influenced by Lord
THE MILMAN PARRY COLLECTION OF ORAL LITERATURE
Under the curatorship of Albert Lord, the Milman Parry Collection of Oral Literature (MPCOL), became a uniquely comprehensive archive of South Slavic and Albanian oral traditions, with important holdings representing many other traditions from around the world. The Collection's core materials are the field recordings and dictated texts collected by Milman Parry (in part with the assistance of Albert Lord) in 1933-35, the Albanian epics collected by Albert Lord in 1937, and the field recordings made by Lord in subsequent years. Several hundred of the recordings and texts collected by Parry and by Lord are now available on-line. The Collection is currently housed in Harvard's Widener Library under the direction of Stephen Mitchell, Gregory Nagy, and David Elmer.
We encourage you to explore the many resources on the MPCOL website, such as Albert B. Lord Songs On-Line and videos of presentations given at the 2010 symposium, "Singers and Tales in the 21st Century: The Legacies of Milman Parry and Albert Lord".
HOMER MULTITEXT PROJECT
The Homer Multitext project, the first of its kind in Homeric studies, presents the textual transmission of the Iliad and Odysseyin a historical framework. It offers free access to a library of texts and images, a machine-interface to that library and its indices, and tools to allow readers to discover and engage with the Homeric tradition. To view the texts use the Manuscript Browser. (We suggest using Firefox or Safari, both freely available.)
According to HMT Co-Editor Casey Dué, Albert Lord's work has influenced the methodology of the HMT project more than any other. Dué has previously written on the "paradigm shifts" brought about by Lord and Parry.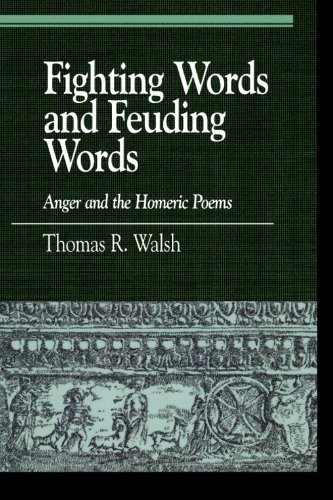 Image: Detail, verso folio 264 of the Venetus A (Iliad 20.249). "παντοῖοι. ἐπὲων δὲ πολὺς νομὸς ἔνθα και ἔνθα"
HEROES COURSE
As part of its educational mission, CHS offers free access to a distance learning course taught by Center Director Gregory Nagy. Concepts of the Hero in Greek Civilization provides an engaging introduction to the major themes of ancient Greek myth, cult, and poetics. All readings are in translation and include the epics of Homer, seven tragedies, two Platonic dialogues, and the dialogue On Heroes by Philostratus. We invite you to learn more about this course and our current theme by exploring the selected resources below. Then access all the content from 2010 via our recent blog post on kleos@CHS.
From Week Seven
Proseminar: A Hero's End and Beginning (High Res Video | Low Res Video)
Dialogue 11: Iliad/Odyssey (High Res Video | Low Res Video)
Section: A Hero's End and Beginning (Low Res Video)
Reading: Odyssey, scrolls xiii–xvi (SB1).
(Please note: High resolution video is better for downloading, lower resolution video is optimized for viewing in browser window.)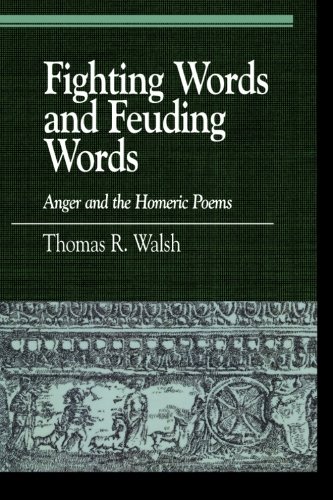 Image: photo and caption by Albert Lord, courtesy of MPCOL.
Find more images from Lord's photo album here.
---