---
Mnemosyne – Traversing Boundaries on Meandering Routes of Memory
Mnemosyne Statement
For me, the Mnemosyne project has been food for the soul; a combination of fruitful artistic discussion, cross-cultural dialogue and exchange, connection across time and space in a year of trying circumstances. I've experienced mind opening conversations, and heartfelt chemistry within the group. I am eternally grateful to Artemis and my colleagues for this project.
My constellation of 3 projects related to the Mnemosyne project revolve around a central theme of remembering our connection to the earth and to one another. This idea of reconnection is expressed through organic forms and in the participatory nature of two of my projects, in which the audience is called to interact with the sculpture. The effect of individual actions is multiplied by the accumulated responses of participants over time with the sculpture, which leads to transformation of the piece. This transformation hopefully extends to life beyond the gallery, effecting positive change.
---
Marc Robarge
Marc Robarge is an artist/teacher living and working in Falls Church, VA, the "Little City" with a healthy tree canopy. Conducting participatory projects allows him to combine skills as an artist and teacher in a collaborative process. His sculpture straddles the line between art and botanical form. This ambiguity is intentional, meant to give the viewer pause for reflection about their own connection to the earth. If the art, which is a human activity, resonates naturally and harmoniously with the site, then does that suggest a way we might relate to one another and the world?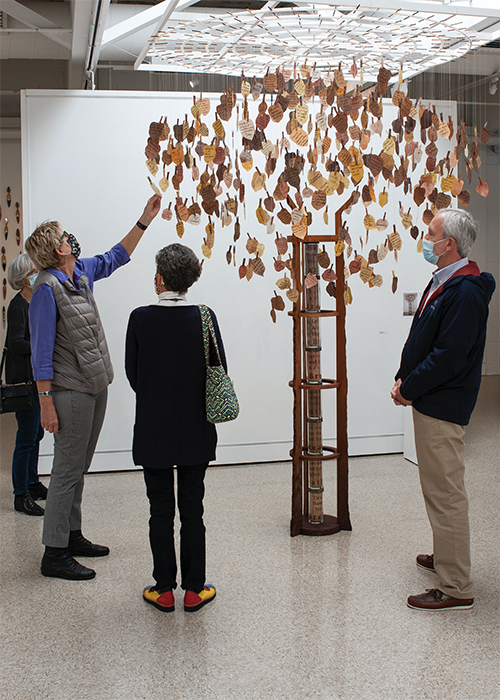 ---