Date: Friday, February 4, 2022
Time: 12pm EST, 6PM CET, 7PM EET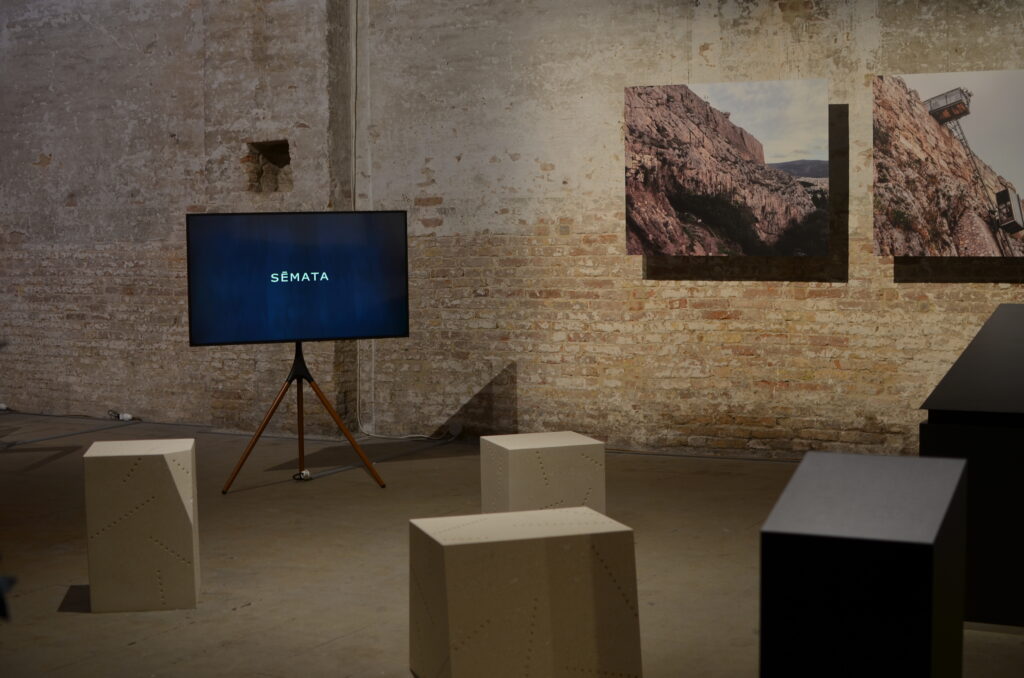 Join us for a roundtable discussion of the research station "An Archaeology of Disability," curated by David Gissen, Jennifer Stager, and Mantha Zarmakoupi for the Venice Biennale Architettura 2021 and opening on January 21, 2022 at La Gipsoteca di Arte Antica, Pisa.
The accessibility of historic architecture not only determines who can experience the past, but it also informs how we think about disabled people as part of history. This installation presents an experiment in the historic reconstruction of the Acropolis in Athens. Our reconstructions recover ideas about impairment at one of the most canonical, influential, and notoriously inaccessible historic architectural sites.
This event will have ASL and LIS interpretation.
Outline of the Event
Opening remarks by Mark Shiefsky, Director of the Center for Hellenic Studies
Introduction to the panel and "An Archaeology of Disability"
Screening of an excerpt of film-work "Sēmata" from the installation
Discussion with Christopher Tester (Gallaudet), Pasquale Toscano (Princeton), Brooke Holmes (Princeton), David Gissen (The New School), Jennifer Stager (Johns Hopkins), and Mantha Zarmakoupi (Penn)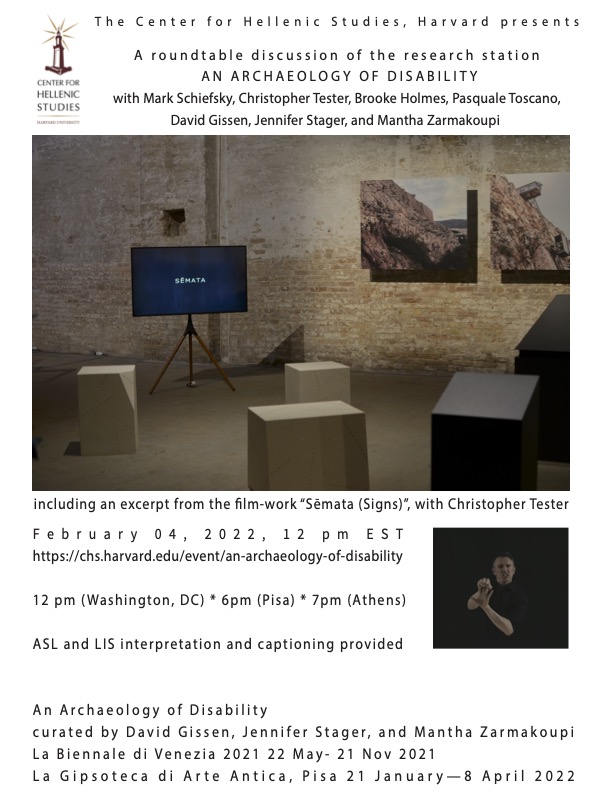 ---