---
A Discussion with Michelle Zerba
Date: Thursday, March 10, 2022
Time: 5 pm EDT • 4pm CST • 10 pm GMT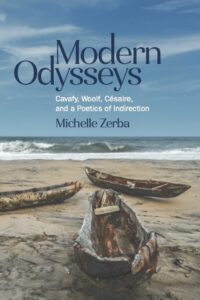 A discussion of Michelle Zerba's book Modern Odysseys: Cavafy, Woolf, Césaire and a Poetics of Indirection (OSUP, 2021), moderated by Richard Armstrong and Michelle Zerba.
This symposium gathers a range of classicists with wide comparative literary interests who have explored the resources but also the limits of reception studies. Organized around the publication of Michelle Zerba's Modern Odysseys: Cavafy, Woolf, Césaire, and a Poetics of Indirection, the discussion seeks to create a horizon for reading beyond the usual unilinear organization of "classical influences" and "modern adaptations" that dominate the field of classical reception. Since the book examines the emergence of counter subjectivities within international modernism that have shaped what we now call homoeroticism, transsexuality, and racial consciousness, it provides a powerful example of how broadly classical reception studies can engage with other literary fields. But it will also open a discussion of how paradigms of reception are changing from those of "classical presences" to more oblique and subtle relations that investigate what it means to "tell it slant," in the words of Emily Dickinson.
Author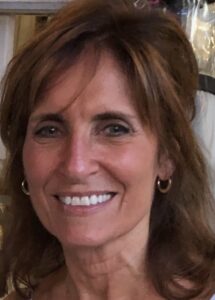 Michelle Zerba is Maggie B. Martin Professor of Rhetoric and Classical Studies at Louisiana State University, and has a split appointment in the Departments of English and World Languages and Literatures (Classics). Her research and teaching span the fields of Greek and Roman literature, philosophy, and rhetoric (especially Homer, the Greek tragedians, and Cicero); Renaissance drama (especially Shakespeare) and political theory; and classical reception. She explores the intersections of antiquity and modernity and focuses on topics that bridge literature and philosophy. She has held grants from the National Endowment for the Humanities, the American School of Classical Studies at Athens, the Partnership University Fund of the French Government, and the American Association of University Women. Her publications include Tragedy and Theory (Princeton), Doubt and Skepticism in Antiquity and the Renaissance (Cambridge), Modern Odysseys: Cavafy, Woolf, Césaire and the Poetics of Indirection (Ohio State University Press), and the Norton Critical Edition ofAristotle's Poetics. She is currently writing a book entitled "The Origins of Mystery and Secrecy: A Cultural History of the Eleusinian Mysteries."
Panelists
Richard H. Armstrong is Associate Professor of Classical Studies at the University of Houston, and works in the fields of classical receptions, translation studies, and the history of early psychoanalysis. He is author of A Compulsion for Antiquity: Freud and the Ancient World (Cornell UP), and numerous book chapters and articles on Freud's classical education and deployment of ancient studies. He is co-editor of the forthcoming Companion to the Translation of Greek and Latin Epic, and author of a forthcoming monograph, Theory and Theatricality: Classical Drama in the Age of Grand Hysteria. With Paul Allen Miller, he is co-editor of the monograph series Classical Memories/Modern Identities (Ohio State UP).
Casey Dué is Professor and Director of Classical Studies at the University of Houston. She is the author most recently of Achilles Unbound: Multiformity and Tradition in the Homeric Epics (Washington, DC, 2019). Other publications include Homeric Variations on a Lament by Briseis (Lanham, MD, 2002), The Captive Woman's Lament in Greek Tragedy (Austin, TX, 2006), and (with Mary Ebbott) Iliad 10 and the Poetics of Ambush: A Multitext Edition with Essays and Commentary (Washington, DC, 2010). She is the co-editor (together with Mary Ebbott) of the Homer Multitext.
Laura Jansen is Senior Lecturer (Associate Professor) in Classics and Comparative Literature at the University of Bristol. She is the author of Borges' Classics: Global Encounters with the Graeco-Roman World (CUP, 2018), editor of The Roman Paratext: Frame, Texts, Readers (CUP, 2014) and Anne Carson/ Antiquity (Bloomsbury, 2021), and general editor of the monograph series Classical Receptions in Twentieth-Century Writing (Bloomsbury). Her current book projects are on Italo Calvino: Classics between Science and Literature (Bloomsbury) and Classical Absences: Modern Archives of Erasure, Forgetfulness and Loss. She is also editing a collection on Susan Sontag's Tangential Classics (OUP). Laura is originally from Buenos Aires.
Adam Lecznar is an Honorary Research Fellow at University College London and works on the reception of ancient literature and philosophy. In 2020 he had a monograph published called Dionysus after Nietzsche: The Birth of Tragedy in twentieth century literature and thought as well as a co-edited volume on Classicisms in the Black Atlantic; he has also written various essays on Nietzsche, Joyce, Heidegger, Césaire, Carpentier and Freud.
Patrice Rankine, Professor in Classics at the University of Chicago, earned his BA in Ancient Greek magna cum laude from Brooklyn College, City University of New York City (CUNY), and his Ph.D. in classical languages and literatures from Yale University. In addition to his scholarship, he has served in a number of significant administrative roles, most recently as dean for the School of Arts & Sciences at the University of Richmond. He is also a committed teacher who won an Excellence in Teaching Award in the School of Languages and Cultures at Purdue University. He researches the Greco-Roman classics and their afterlife, particularly as they pertain to literature, theater, and the history and performance of race. He is author of Choice Magazine Outstanding Academic Title Ulysses in Black: Ralph Ellison, Classicism, and African American Literature (University of Wisconsin Press, 2006) and Aristotle and Black Drama: A Theater of Civil Disobedience (Baylor University Press, 2013), as well as coauthor of The Oxford Handbook of Greek Drama in the Americas (Oxford University Press, 2015). His current book projects include Theater and Crisis: Myth, Memory, and Racial Reckoning, 1964–2020 (Lever Press) and Slavery and the Book (Harvard University Press), for which he has conducted research on slavery in Brazil and organized an international symposium, "Transhistorical and Interdisciplinary Approaches to Slavery," as part of an Enhancing Research collaboration grant. He has also taken part in or conducted several NEH Summer Institutes and Seminars.
His ongoing writing includes contributions to Queer Euripides and the Critical Ancient World Studies project, and he will coedit a volume on race, racism, and the classics for Transactions of the American Philological Association. In addition to the reception of classics in current times, Rankine is interested in reading literature with the insights gained from various theoretical approaches, such as race and performance, queer theory, and "history from below," or social history—a perspective that informs all of his scholarship.
---