Season 3, Episode 1
On Wednesday, October 13 at 3:00-4:30pm EDT, Reading Greek Tragedy Online returns with a performance of a new musical adaptation of Euripides' The Bacchae with lyrics by J. Landon Marcus and music by Johanna Warren and J. Landon Marcus. Emma Cole (Bristol) joins Joel Christensen (Brandeis) for the discussion.
Featured performers include J. Landon Marcus, Johanna Warren, Aimée Cornwell, Gracel Delos Santos, Imogen Alice Grace, Jane Lu, Avery Rabbitt, Claire Rhiannon, Helen Campbell, Sophie Ferrier, Hannah Padgett, Owen Harris, and Dan Lee. The director is Johanna Warren and the director of photography is Ren Faulkner. Full credits will be available on YouTube.
Watch the live-stream on the Center for Hellenic Studies YouTube Channel.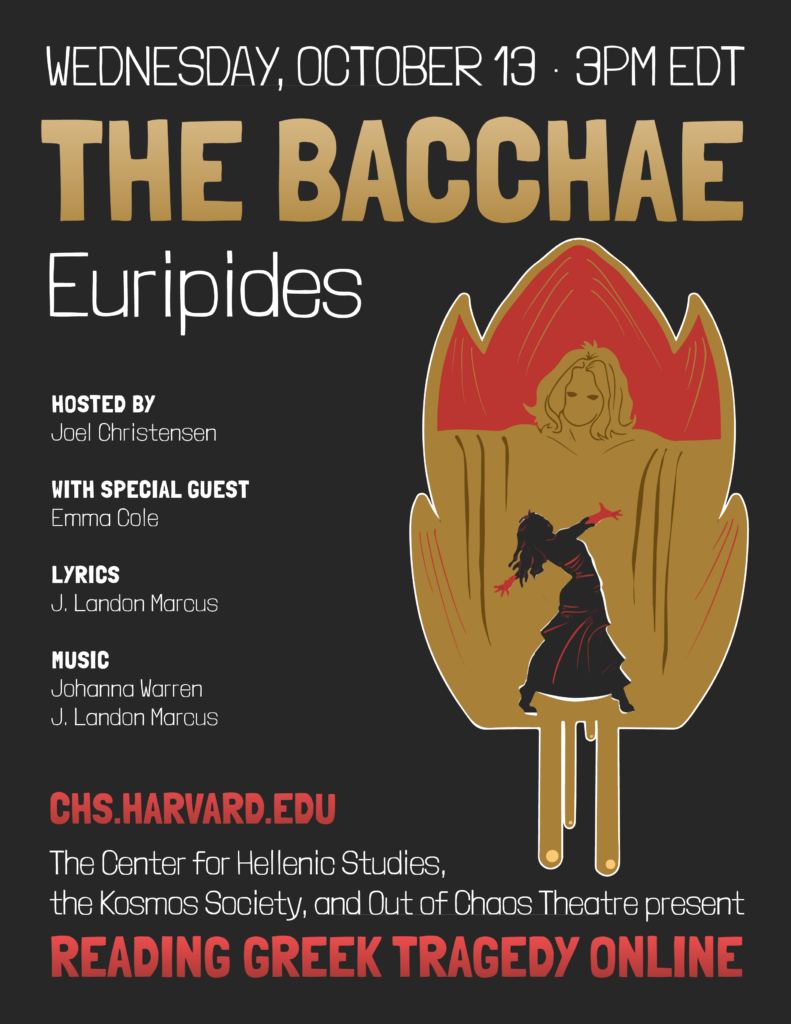 ---