Season 4 Episode 3
On Wednesday, May 4th at 3:00pm EDT, Reading Greek Tragedy returns with Aeschylus's Danaid trilogy.
In this week's episode, we take a theatrical deep dive into the story of the Daughters of Danaus and how the legacy of Aeschylus' Danaid trilogy (The Suppliants and the extant fragments of The Danaids and Amymone) have influenced future interpretations of the myth, from The Heroides by Ovid to Big Love by Charles Mee.
Directed and adapted by Tabatha Gayle, and cinematography by Zack Dictakis. With special guest Charlotte Parkyn of Notre Dame University.
Sound design by Tabitha Gayle, and vocals by Jessica Orelus.
Featured Performers:
Toree Alexandre
Tamieka Chavis
Zack Dictakis
Paul Hurley
James Jelkin
Lily Ling
Jessica Orelus
This event will be streamed to YouTube.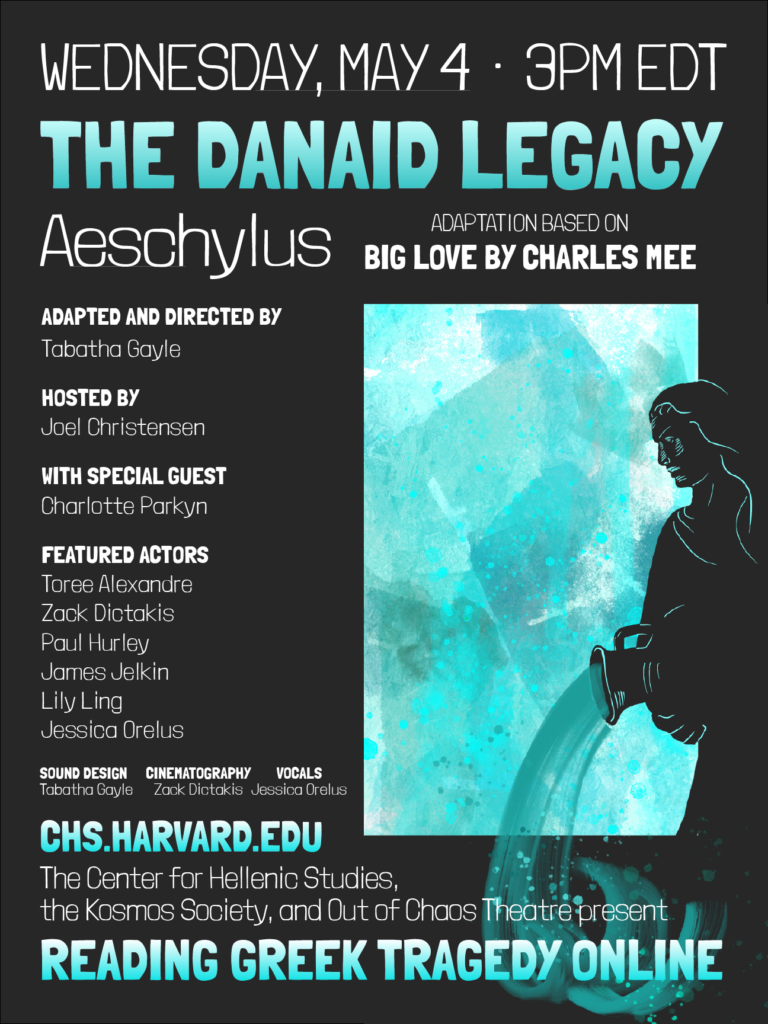 ---