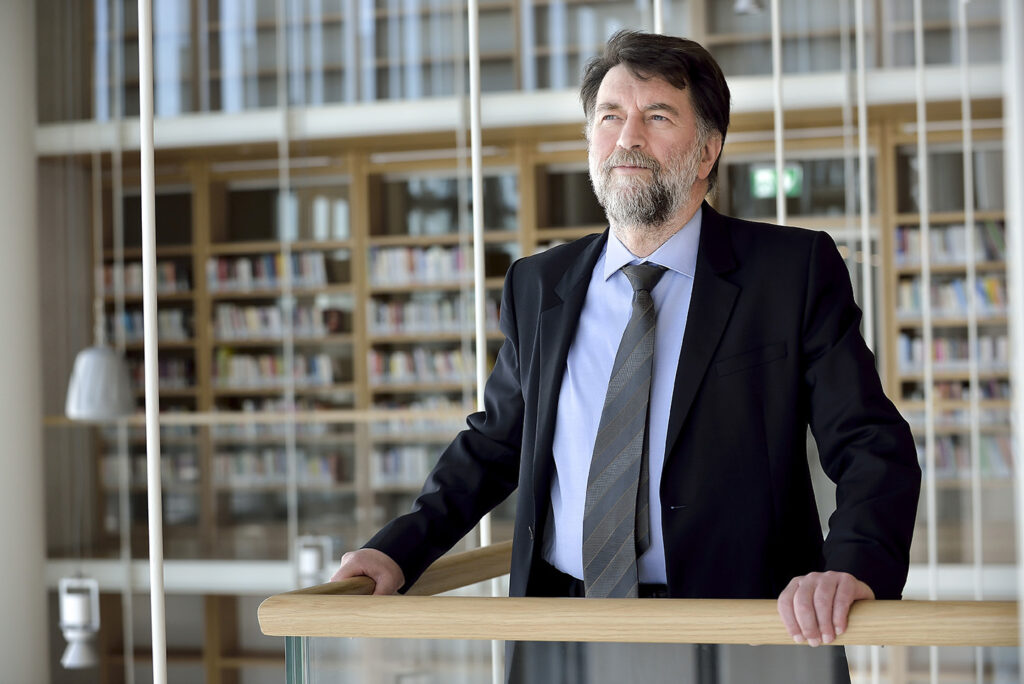 The Center for Hellenic Studies in Washington and Greece would like to express our sincerest condolences to the family of the late Philippos Tsiboglou, Director General of the National Library of Greece, as well as to the entire NLG team.
Beginning in 2014, Tsiboglou undertook the monumental task of relocating the Library to the Stavros Niarchos Foundation Cultural Center, where he worked tirelessly to make its materials accessible to the citizens of Greece and to the wider world.
We had the honor of working with Mr. Tsiboglou for several years in various collaborations. From co-organizing events and planning programs with the Center in Nafplio to exchanging best practices with Widener Library in Cambridge and meeting with representatives at the Library of Congress and the CHS in Washington, he always sought new and innovative ways to preserve and disseminate the rich cultural heritage of Greece. We trust that his legacy as a steward of that heritage will continue to inspire patrons of the National Library of Greece for generations to come.
---