Abstract
***
Seaborne Threats and Refuge Settlements
Crew size and ship capacity
The need for speed (and stealth)
The combination of small raiding parties and heavily militarized targets (with Egypt serving as an excellent example of the latter) meant that success in piratical endeavors was dependent on a combination of speed, stealth, and – above all – the avoidance of conflict with professional soldiers (Ormerod 1924:31; Wachsmann 1998:320). As Oliver Dickinson has noted, "raiders and pirates in the Aegean and elsewhere…historically tended to operate in relatively small groups, whose basic tactic would be fast sweeps to gather up what could be easily taken, whether human captives, livestock, or portable loot" (2006:48).
Pylos, Aḫḫiyawa, and the

ra-wi-ja-ja
Aḫḫiyawa and foreign women
Αἴγυπτόνδε
"He has destroyed the warriors of the Great Green…"
Further evidence for such threats can be found in the formulaic Aswan stela of Ramesses II's (1279–1213 BC) second year, in which he claims among other conquests to have "destroyed the warriors of the Great Green (Sea)," so that Lower Egypt can "spend the night sleeping peacefully" (de Rougé 1877:253.8; Kitchen 1996:182).
Life, prosperity, and health in the land of the Pharaohs
Conclusion
Figures
Figure 1. Captured Šrdn "prince" from an uncontextualized row of foreign captives on the front pavilion wall of Ramesses III's mortuary temple at Medinet Habu. The image is captioned "Šrdn of the Sea" (after Epigraphic Survey 1970:Pl. 600b).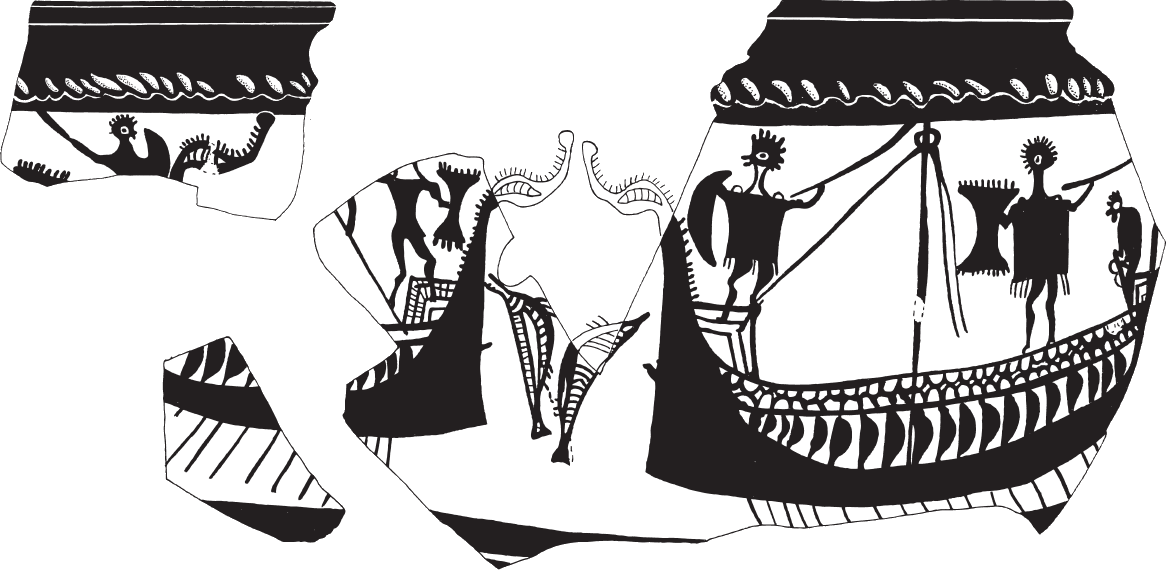 Figure 2. Fragments of a krater from Pyrgos Livanaton (Kynos) featuring a naval combat scene (LH IIIC; Mountjoy 2011:485).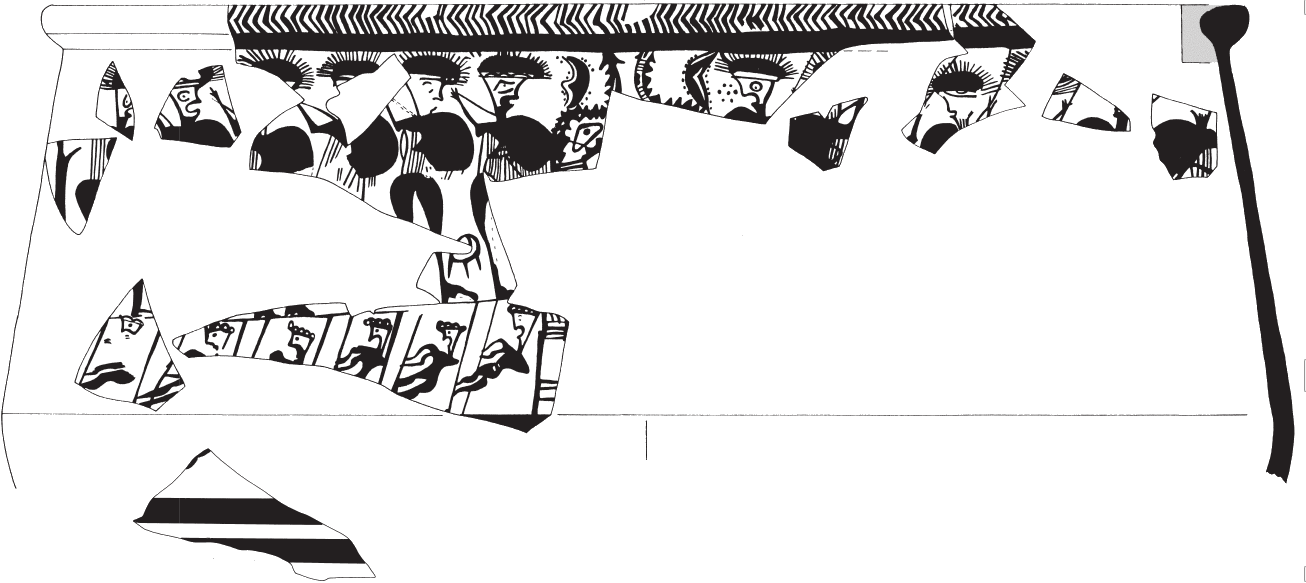 Figure 3. Fragments of a locally–made krater from Bademgediği Tepe featuring a naval combat scene (Transitional LH IIIB–IIIC Early or LH IIIC Early; Mountjoy 2011:486).
Figure 4. Fragment of a krater from Pyrgos Livanaton (Kynos) featuring a naval combat scene (LH IIIC; Wedde 2000:no. 6002).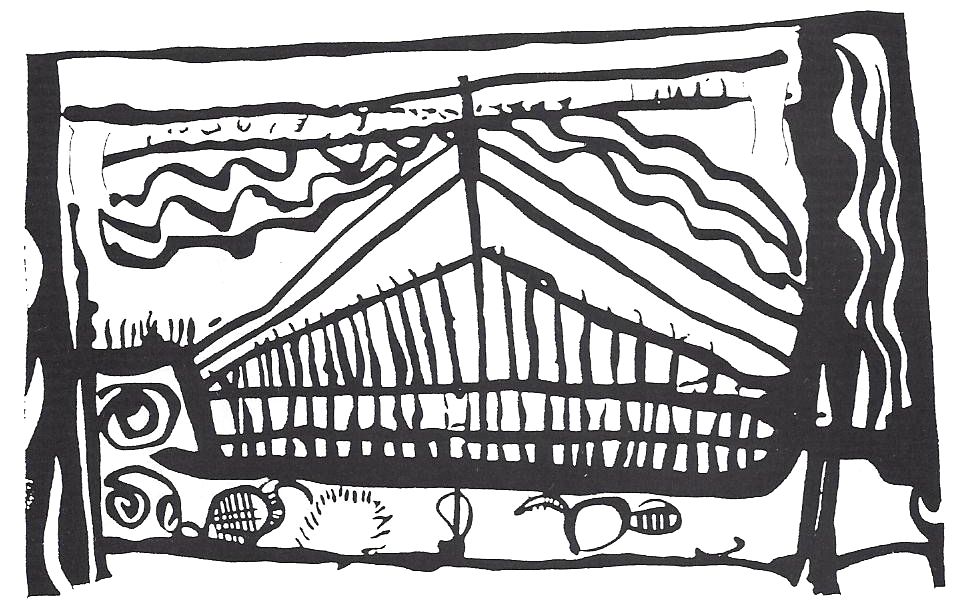 Figure 5. Ship depicted on the side of a LM IIIB larnax from Gazi (Wedde 2000:no. 608).

Figure 6. Ship painted on a Late Helladic IIIC Early pyxis from Tragana (Wedde 2000:no. 643).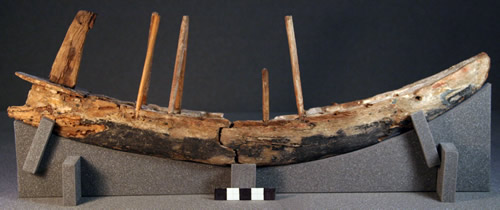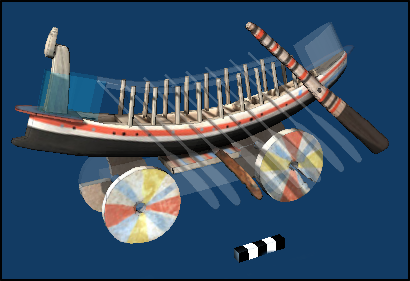 Figure 7. (a) Model of a Helladic oared galley from a tomb in Gurob, Middle Egypt. (b) 3D reconstruction of the Gurob ship-cart model. (© Institute for the Visualization of History, Inc.)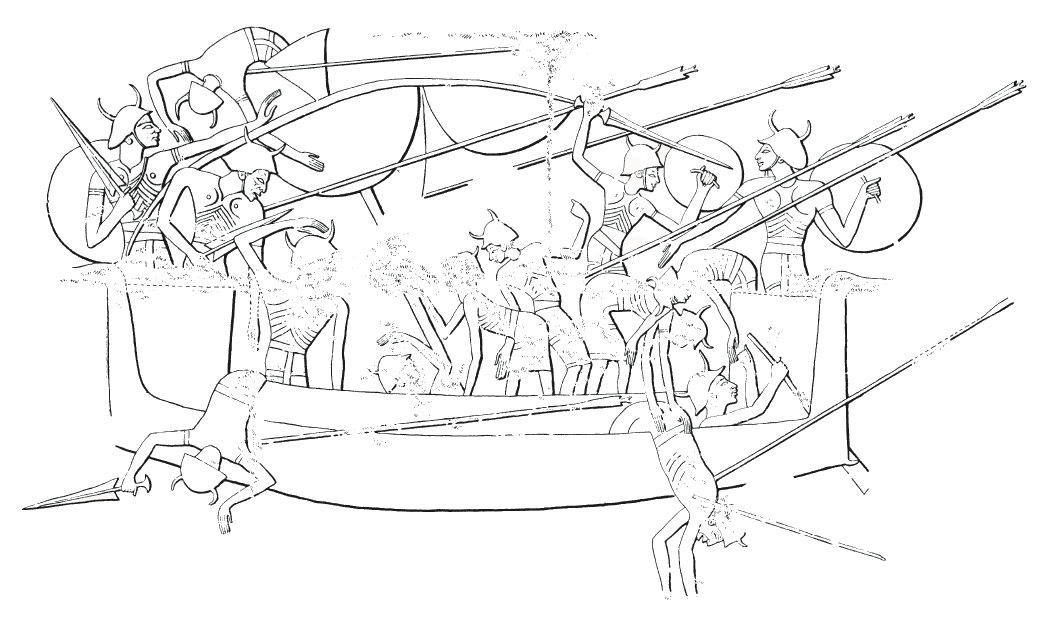 Figure 8. Sea Peoples ship N.4 from the naval battle depicted at Medinet Habu, crewed by possible Šrdn fighters (1175 BC; after Epigraphic Survey 1930:Pl. 39).
References
Footnotes
---