---
From Listeners to Viewers: Space in the Iliad, by Christos Tsagalis
The Center for Hellenic Studies is pleased to announce the online publication of From Listeners to Viewers: Space in the Iliad, by Christos Tsagalis on the CHS website.
What do we mean by "space" in the Iliad? The aim of this book is to offer a systematic and comprehensive presentation of the different types and functions of space in the earliest work of Greek literature. By adopting a twofold division between simple and embedded story space, the former pertaining to the actions of characters and the latter to their thoughts, Christos Tsagalis shows how character drawing and authority are deeply influenced by active spatial representation.
Similes and descriptive passages, in which space looms large, are also viewed in a new light as the author explores the relation between space designated in the similes and in the corresponding action of the main narrative. Given the importance in cognitive theory of the role of memory in an oral medium such as epic song, the book analyzes Homeric modes of visual memory, implicit knowledge, and mnemonic formats in order to better understand the composition and presentation of descriptive and ekphrastic passages, with special emphasis on the numerous prized objects and the monumental shield of Achilles.
Tell me now, you Muses who have your homes on Olympos.
For you, who are goddesses, are there, and you know all things,
and we have heard only the rumour of it and know nothing.
Who then of those were the chief men and the lords of the Danaans?
I will tell the lords of the ships, and the ships numbers.
Leïtos and Peneleos were leaders of the Boiotians,
with Arkesilaos and Prothoenor and Klonios;
they who lived in Hyria and rocky Aulis
Of these there were fifty ships in all, and on board
each of these a hundred and twenty sons of the Boiotians.

Iliad II 484–510
A printed copy of the book is available through Harvard University Press.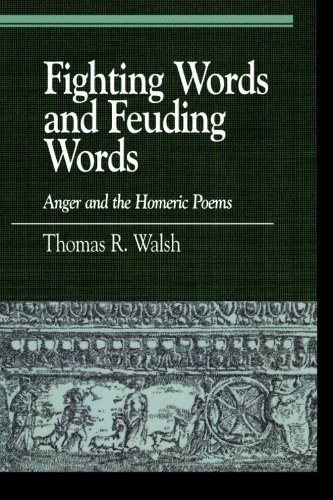 Christos Tsagalis is Associate Professor of Greek Literature at Aristotle University of Thessaloniki.
---