Directions and Visitor Information
About the Installation
This installation celebrates the important role of African Americans in the field of Classics and provides an opportunity to reflect upon the purpose of higher education and its place in the struggle for equality and human enrichment.
The study of Greek and Latin was the curricular foundation of education for many centuries, both in the US and abroad. In the aftermath of the American Civil War, people of African descent, hungry for the "bread of knowledge," to quote Frederick Douglass, wanted to learn Greek and Latin. Many institutions responded to this need; Howard University played a key role and from its inception offered a range of classes that enabled African American students to study ancient languages.
The African American men and women featured in this installation taught Greek and Latin at the college or university level and made groundbreaking achievements in education. Their academic accomplishments bolstered a new tradition of black intellectualism and resulted in greater opportunities for future generations of African Americans.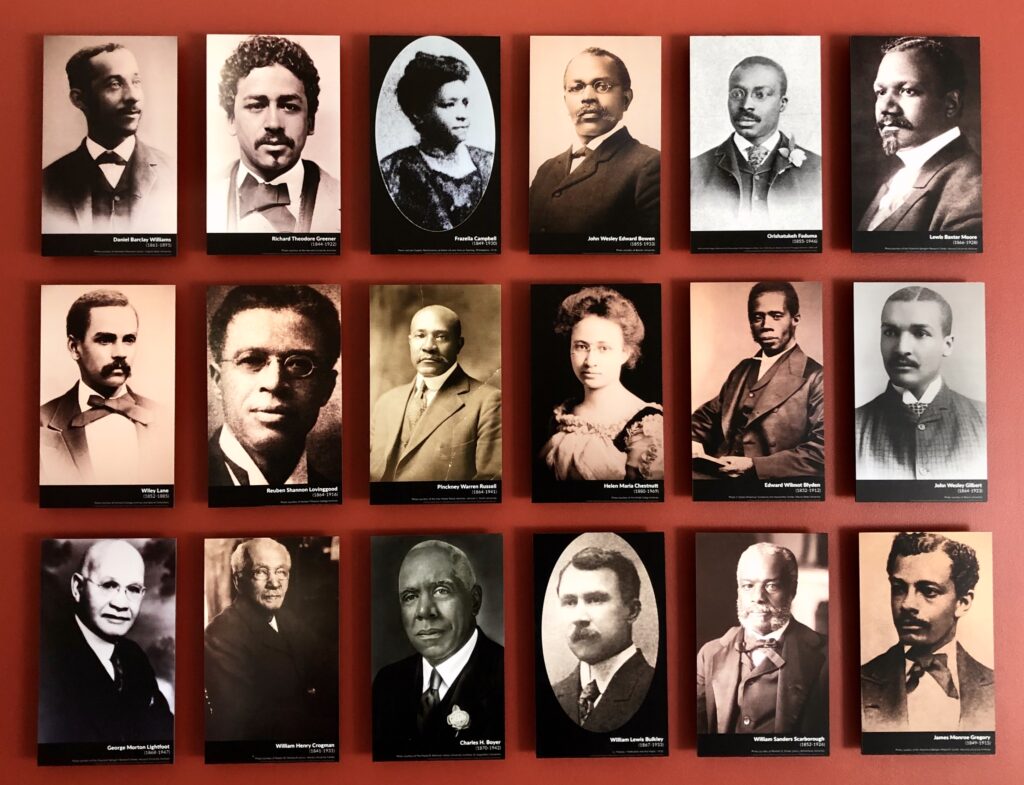 The Classicists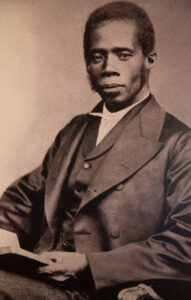 Edward Wilmot Blyden (1832-1912)
Blyden was born in the West Indies in 1832. He was brought to the United States by Reverend John P. Knox to study theology. When three seminaries refused him admission because of his race, he emigrated to Liberia in 1850. He became professor of classics at Liberia College and then served as its president from 1880–1884, before embarking on a career as a diplomat. In 1880, he became the second black member to join the American Philological Association.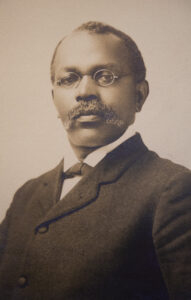 John Wesley Edward Bowen (1855–1933)
Bowen was freed from slavery in New Orleans three years after his birth in 1855. Once he graduated from New Orleans University in 1878, he taught Greek and Latin at Central Tennessee College from 1878–1882 in Nashville. In 1887, he became the first African American to earn a Ph.D. at Boston University, which he received for work in historical theology, Greek, and Latin from Boston University. His essay, "An Apology for the Higher Education of the Negro," (Methodist Review, 1897) argued for the necessity of classical studies in education.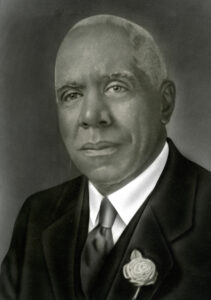 Charles H. Boyer (1870–1942)
Boyer was born in Elktown, MD. After graduating in 1886 from the Institute for Colored Youth in Philadelphia, he taught for a time at Charlotte Hall, MD, attended the Hopkins Grammar School in New Haven, CT, and went on to earn a B.A. in English at Yale in 1896. He then joined the faculty of St. Augustine's College in Raleigh, NC teaching Greek to students such as Sadie Delany (1889-1999) before moving into college administration. He became a member of the American Philological Association in 1925.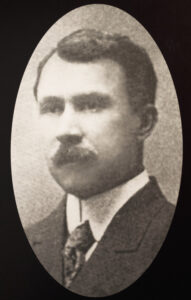 William Lewis Bulkley (1867–1933)
Bulkley was born in Greenville, SC in 1861. After graduating in 1882 from Claflin University in Orangeburg, SC, Bulkley taught Greek and Latin there from 1886–1899. He also served as the university's vice president. In 1893, he was the first person of African descent to earn a Ph.D. in Latin from Syracuse University. He belonged to the American Philological Association from 1895–1900, and in 1909, he became the first black principal of a white high school in New York City (P.S. 125). Bulkley devoted himself to racial uplift and helped found the National Urban League.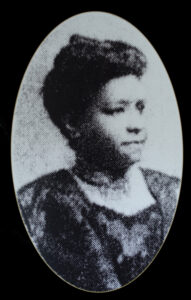 Frazelia Campbell (1849–1930)
Born in Charleston, SC, Campbell graduated from the Institute for Colored Youth in Philadelphia in 1867. She later taught Latin, German, and Spanish there before becoming the principal of the school's Female Department. When the Institute discontinued its academic work, Campbell accepted a similar position at Allen University in Columbia, SC.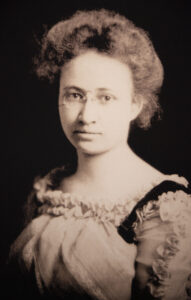 Helen Maria Chesnutt (1880-1969)
Chesnutt was born in Fayetteville, NC in 1880. She earned her B.A. from Smith College in 1902 and her M.A. in Latin from Columbia University in 1925. Chesnutt taught Latin at Central High School in Cleveland, where she inspired her notable pupil, Langston Hughes. In 1932, she co-authored The Road to Latin, a textbook that went on to have multiple print runs. She belonged to the American Philological Association from 1920–1934.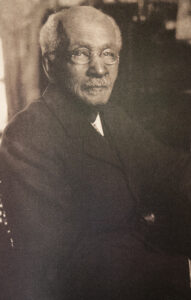 William Henry Crogman (1841–1931)
Born in 1841 in the Leeward Islands, Crogman spent his early years as a sailor. After years of self-directed study, he received his degree at Atlanta University in 1873. He then became Professor of Greek at Clark University, where he taught for more than 40 years, and where he served as president from 1903–1910. He was a member of the American Philological Association from 1898 until his death in 1931.
Orishatukeh Faduma (1855-1946)
Born in British Guyana in 1857 where his parents lived after abduction by slavers, Faduma was educated by Wesleyan missionaries in Sierra Leone. He earned a B.D. (Yale, School of Divinity, 1894) and taught Greek and Latin at Lincoln Academy in King's Mount, NC and Virginia Theological Seminary in Lynchburg, VA. He joined the American Negro Academy (1899) and the American Philological Association (1900).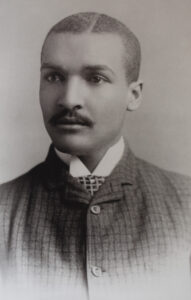 John Wesley Gilbert (1863-1923)
Gilbert was born in 1863 in Hephzibah, GA to an enslaved mother. After studying at Paine College, he earned B.A. and M.A. degrees in Greek at Brown University. In 1890, he was the first black man to attend the American School in Athens, Greece, where he helped chart a map of Eretria, (American Journal of Archaeology, 1891). He taught Greek at Paine College until his death in 1923.
Richard Theodore Greener (1844–1922)
Born in Philadelphia, PA in 1844, Greener was the first African American graduate of Harvard College (1870) and later served as dean of the Howard University School of Law. Prior to Harvard, he attended Phillips Academy and Oberlin College. After 10 years as a teacher and professor, he pursued a career as a lawyer and diplomat. In 1875, he became the first black member of the American Philological Association.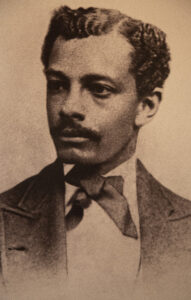 James Monroe Gregory (1849–1915)
Gregory was born in Lexington, VA in 1849. He studied for a time at Oberlin College and graduated from Howard University with high honors in 1872. He was the first executive officer of the American Association of Educators of Colored Youth, and, after teaching in the Preparatory Department at Howard for several years, he was made professor of Latin in 1875. He was the fourth black member of the American Philological Association.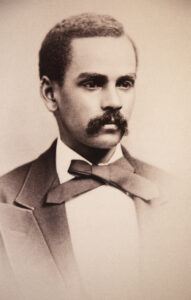 Wiley Lane (1852-1885)
Born in Elizabeth City, NC in 1852, Lane was a Phi Beta Kappa graduate from Amherst College in 1879. In 1883, he became the first black man to be appointed Professor of Greek Language and Literature at Howard University. Lane died suddenly in February of 1885, a month before his scheduled departure to study at the American College of Modern Greek in Athens. His untimely death was widely lamented, and Frederick Douglass was among his eulogists.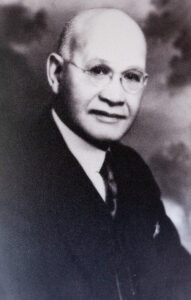 George Morton Lightfoot (1868–1947)
Born in Culpeper, VA in 1868, Lightfoot earned a B.A. from Williams College in 1891. In 1912, he became professor of Latin at Howard University. With a thesis on Roman satire, he earned an M.A. in 1922 from the Catholic University of America in Washington, D.C. As the founder of Howard's Classical Club, he set up a special program for Vergil's 2000th birthday in 1930.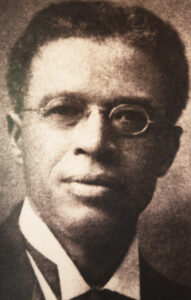 Reuben Shannon Lovinggood (1864–1916)
Lovinggood was born in Walhalla, SC in 1864 amid great hardship. He graduated with honors from Clark University in 1890. In 1895, he was called to Wiley College in Marshall, TX to develop the classics program. He later served as president of Samuel Huston College in Austin, TX and established a classics program there in 1910.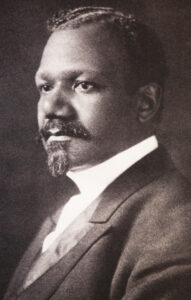 Lewis Baxter Moore (1866–1928)
Born in Huntsville, AL in 1866, Moore received his B.A. in 1889 and his M.A. in 1893 from Fisk University in Nashville, TN. In 1896, he became the first African American to earn a Ph.D. from the University of Pennsylvania. His dissertation was entitled "The Stage in Sophocles' Plays." He taught Latin, pedagogy, psychology, philosophy, and education at Howard University and served as the Dean of Howard's Teachers' College.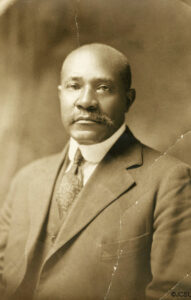 Pinckney Warren Russell (1864-1941)
Russell was born in Newberry, SC. He left his job in a cotton factory to matriculate at Biddle University (today known as Johnson C. Smith) in Charlotte, NC. After graduation from the college course in 1890, he served for nearly 40 years as a faculty member and was appointed Professor of Greek Language and Literature in 1910. He joined the Classical Association of the Middle West and South in 1917 and the American Philological Association in 1920.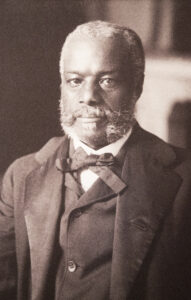 William Sanders Scarborough (1852-1926)
Scarborough was born a slave in 1852 in Macon, GA. After studying at Atlanta University, he earned his B.A. and M.A. from Oberlin College. His textbook, First Lessons in Greek, drew national attention when it was published in 1881. He was a member of the American Philological Association for 44 years, where he presented over 20 papers. In 1884, he joined the Modern Language Association as the first black member, and he served as president of Wilberforce University from 1908–1920.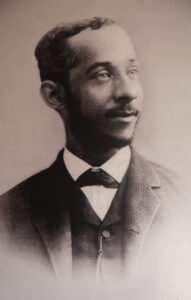 Daniel Barclay Williams (1861–1895)
Born in Richmond, VA in 1861, Williams graduated from Worcester Academy in Massachusetts in 1880, after which he matriculated at Brown University. In 1887, he became Professor of Ancient Languages and Instructor in Pedagogy at Virginia Normal and Collegiate Institute. Known today as Virginia State University, this was the first state institution in Virginia to offer a classical education to African American students.
Acknowledgements
The exhibition Black Classicists was envisioned and brought into existence by Michele Valerie Ronnick, Distinguished Professor of Classical and Modern Languages, Literatures, and Cultures at Wayne State University and made its debut at the Detroit Public Library in September 2003 as "12 Black Classicists." The exhibition was funded by two grants from the James Loeb Classical Library Foundation at Harvard University.
The exhibition was brought to the Center for Hellenic Studies by Caroline Stark, Associate Professor of Classics at Howard University, thanks to a Leadership Initiative Grant from the Classical Association of the Atlantic States and through the support of the CHS. Because of the impact of the show and its value to the community, the Center for Hellenic Studies created a permanent installation of the portraits and supports ongoing research on these and other important figures in the history of classical scholarship and Africana receptions.
---