---
Gallery Talk with Micro-Monuments Juror Anne Reeve
Saturday, October 8, 2016, 4 pm
Harvard's Center for Hellenic Studies
The Washington Sculptors Group is pleased to present a Gallery Talk about Micro-Monuments with juror Anne Reeve at the Center for Hellenic Studies in Washington, D.C.
The Talk is free and open to the public; reservations required
RSVP to programs@washingtonsculptors.org
This program combines a juror's talk with the selected artists participating in Micro-Monuments. This talk will allow artists and the public to connect with Anne Reeve as she reveals her ideas, concepts, and reasons for her curatorial selections. It will provide a deeper insight into the connection between the artists' concepts, how it affects the juror's choices, and vice versa.
Ms. Reeve will also discuss her ideas and the selection process for the group show of Micro-Monuments at the SalzlandMuseum, Schonebeck, Germany, which is now on view in its second interpretation at the Center for Hellenic Studies in Washington, D.C.
About the Juror: Anne Reeve serves as assistant curator at the Glenstone Museum in Potomac, MD. Her writing has appeared in Art in America and Art Papers.
Micro-Monuments
Please note that the Exhibition has been Extended through October 31, 2016
Participating Artists: Julia Bloom, Greg Braun, Elsabe Dixon, Stephanie Firestone, Felicia Glidden, Carol B. Goldberg, Tom Greaves, Edel Gregan, Jonathan Guyer, Kelly Lorraine Hendrickson, Jin Lee, Leigh Maddox, Jaqueline Maggi, James Mallos, Kass McGowan, Elizabeth Miller McCue, Jim Paulsen, Tatyana Schremko, Mike Shaffer, Lynda Smith-Bugge, Garret Strang, Lawrence S. Watson, Fabiola Alvarez Yurcisin
Hours: Open Monday – Friday 10am-12pm / 2-4pm and by appointment.
For directions, visit the CHS website
Mark Jenkins of the Washington Post has shared a review of the 'Micro-Monuments' exhibition. To read the full review, go here:  In the galleries: 'Micro-Monuments' that take on a global perspective.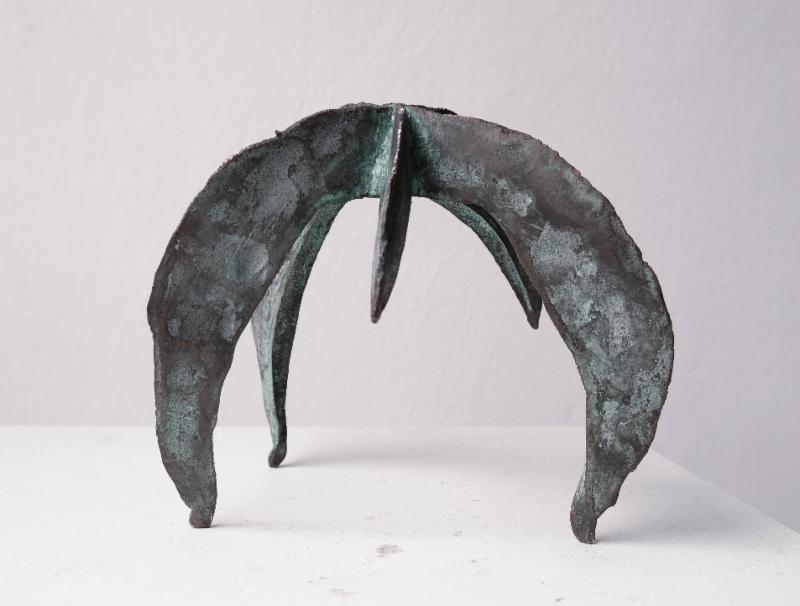 ---