Mnemosyne – Traversing Boundaries on Meandering Routes of Memory
(Un)Disclosed
My installations connect history, identity, and the topography of the Piedmont region of Central Virginia, where I was born and raised. Located 100 miles west of Washington, D.C., the Piedmont combines expansive natural beauty with a turbulent history that includes centuries of chattel slavery, brutal Civil War battles, and the ongoing impact of racism and white supremacy. The abstract figuration in the drawings, free-standing sculptures, and wall-mounted sculptures of the installations are intended as parables or allegories of racial struggle. The sculptural pieces are crafted of incised Lenox 100 paper, a material made in the U.S. of 100% domestic cotton paper that references Virginia's history of slave labor. In tandem with my installation work, the Mnemosyne Initiative provides an opportunity to consider the role of memory in what is disclosed and undisclosed regarding cultural racism in Central Virginia.
In a New York Times article titled "A Sea Change in the Art World, Made by Black Creators," New York Times art critic Roberta Smith questions whether a White artist should depict a subject about Black racism. An outcry regarding the 2017 Whitney Biennial painting by White artist Dana Schutz, titled Open Casket, depicts the body of an African-American boy, Emmett Till, who was lynched in Mississippi in 1955 by two White men. Recently, the Black Lives Matter movement reignited the debate over artistic freedom between the two races. As a White Southern artist, my current installation, titled (Un)Disclosed, serves as a search for personal understanding of racial transgressions and a visual investigation of racial divides. (Un)Disclosed also serves to respond, in part, to the question of whether a White Southern artist should depict the subject of racial strife through her art.
---
Judith Pratt
Judith Pratt holds an MFA from American University in Washington, D.C., and an MA in Modern and Contemporary Art History from Christie's New York. She also served as a curatorial assistant at the Morgan Library and Museum in NYC. Pratt's installations connect history, identity, and the topography of Central Virginia's Piedmont region, where the artist was born and raised. Her tightly constructed drawings reference topographical maps, while her incised sculptural works are constructed of Lenox 100 paper, a material made entirely of domestic cotton that references the racial transgressions of the South. Pratt's upcoming solo exhibition at Tephra Institute of Contemporary Art will be on view from May 6 – September 21, 2021 (Curator: Erica Harrison). Her work will also be included in the Taubman Museum of Fine Art Triennial (Curator: Nandini Makrandi) from November 6, 2021, through March 6, 2022. Her recent group exhibitions include Arlington Arts Center's Biennial (Curator: Blair Murphy) and The Athenaeum Museum's Notes of Color (Juror: Molly Berger Salah, associate curator, National Gallery of Art). She was also selected as a semifinalist in the 2020 Sondheim Prize competition. Pratt's work is included in the collections of Abramson & Associates, Cerberonics Corporation, GTE Telenet Corporation, Lockheed Corporation, Rozansky and Kay Corporation, as well as private collections. Pratt received a Purchase Award for her work juried by Olga Hirshhorn for Abramson & Associates, Washington, D.C. She was awarded residencies at VCCA's Moulin à Nef in Auvillar, France, the University of Virginia's Mountain Lake Biological Station in Pembroke, Virginia, and the Virginia Center for the Creative Arts in Amherst, Virginia. Her work has been reviewed in ARTnews, The Washington Post, Hyperallergic, and East City Art. She has served as Vice Chair and Program Chair of the Board of Trustees for the Washington Sculptors Group, a 400-member organization that supports artists in the greater Washington, D.C., region, and is currently a member of the organization's Advisory Board.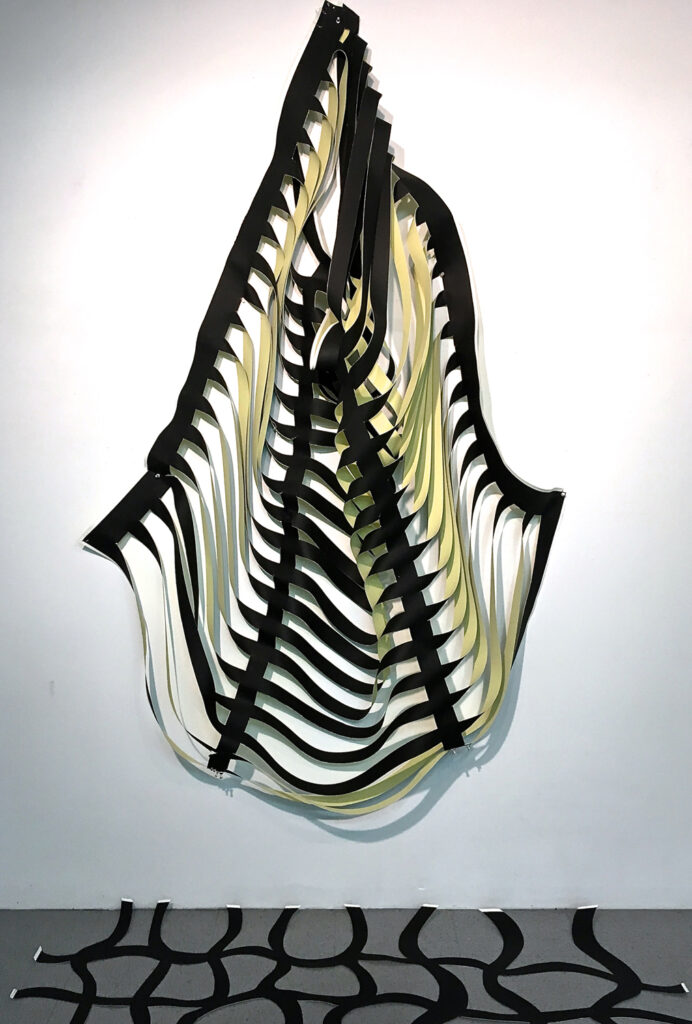 ---