---
Monumental Works in Toledo and Escorial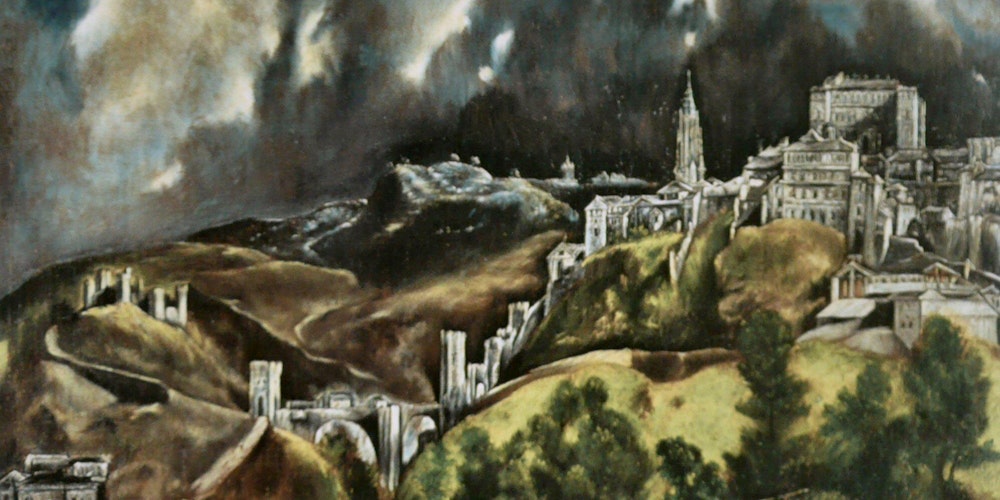 Thursday, October 13, 2016
6:30-8:30pm in House A
Admission: Free and open to the public.
Directions and Visitor Information
In collaboration with the Society for the Preservation of Greek Heritage
This event will be streamed and recorded. By attending this event, the audience consents to being captured on video and audio.
Overview
After a brief introduction, Professor Marina Lambraki-Plaka will present select masterpieces of the great Renaissance painter Domenikos Theotokopoulos ("El Greco") including The Burial of the Count of Orgaz, View of Toledo, and The Disrobing of Christ. Building on her scholarly work and her efforts to showcase the legacy of El Greco in the Greek National Gallery with state-of-the-art digital technologies, Professor Lambraki-Plaka will share her views about one of the greatest masters of all time and explain some of the secrets of his art.
About Prof. Marina Lambraki-Plaka
Prof. Marina Lambraki-Plaka is Director of the National Gallery-Alexandros Soutzos Museum in Athens, Greece. She was previously the Chair of History of Art at the Athens School of Fine Arts and the first woman professor in the history of the Athens School of Fine Arts. Prof. Lambraki-Plaka has taught as a visiting professor at universities in France, the US, and Greece. She has published 19 books and more than 200 papers and articles as well as more than 100 essays for exhibition catalogues.
During her tenure as director, the National Gallery was refurbished, new annexes opened (Corfu, Nafplio, the National Glyptotheque at Goudi); 3,000 works of art were acquired, including two masterpieces by Theotokopoulos (El Greco); and major exhibitions by Greek and international artists were organised and well-received, logging approximately 5 million visits.
After several years of effort, the study for the expansion of the National Gallery building has been completed. The plan aims to add 11,040 square meters, more than doubling the gallery's exhibition space and updating the gallery in form and function. The study has been ratified and the project is scheduled for implementation by the Ministry of Culture and Tourism under NSRF.
---