The CHS is pleased to announce the 2022-23 Fellows in Hellenic Studies. The fellowship program encourages research of the highest quality on topics related to ancient Greece. The program offers residential and non-residential options, and seeks to support collaborative and coordinating projects.
Fellows in in Hellenic Studies
Anna Alexandropoulou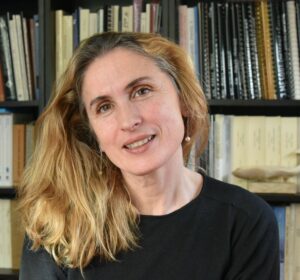 Anna Alexandropoulou is a curator of Antiquities in the Greek Archaeological Service and a postdoctoral researcher at the National and Kapodistrian University of Athens. She was awarded a scholarship from the Greek State Scholarship Foundation (I.K.Y) to complete a PhD in archaeology at the Philipps-University of Marburg in Germany. She also holds a M.A. from the department of Mediterranean Studies of the University of the Aegean.
Her research interests include archaic and hellenistic pottery, coroplastic studies, archaic and classical iconography and mortuary studies. Additionally, she has collaborated with many public museums in Greece (National Archeological Museum of Athens, Olympia Museum, Museum of Vergina, Chaironeia Museum) and she was in charge of a collaborative restoration program at the fortification site of Hetioneia at Piraeus (2013-2018).
She is now preparing the second volume of the final publication of the pottery from the archaic cemetery of Phaleron in Attica, while the first one is forthcoming (2023). At the CHS she will bring this research forward focusing especially on the protoattic pottery of the 7th century BC.
Rachel Bruzzone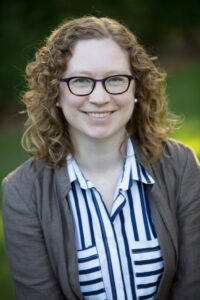 Rachel Bruzzone is Assistant Professor, Cultures, Civilizations, Ideas at Bilkent University in Ankara, Turkey. Her project, a commentary to Thucydides Book Three, is intended to provide substantial assistance with Thucydides' language, as well as to model styles of reading that will open up new, creative approaches to the text. While existing commentaries handle historical questions superbly, a closer treatment of language is required to make his text more accessible. Furthermore, recent scholarship has shown the importance of treating literary questions in historiographic texts. She additionally hopes to call attention to the relevance of moral, philosophical and political questions raised by Thucydides in ways that resonate with a 21st-century reader.
Marta Capano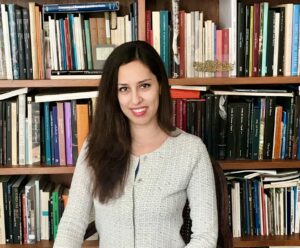 Marta Capano is a historical linguist and classicist who holds a B.A. (2012) and a M.A. (2015) from the Università di Pisa and a Ph.D. (2020) from the Università degli Studi di Napoli l'Orientale. At the CHS she will pursue her project on bilingualism in the inscriptions of postclassical Sicily. This work investigates the relations between the representation of multiple languages (Greek, Latin, Punic, and Hebrew) on a stone – both in terms of explicit bilingual texts, and as phenomena of language contact – and the vitality and decay of the Sicilian languages. The mutual relations between ancient text, their language(s), and material support are also the core of her current research at the Universiteit Gent, where Marta is a postdoctoral researcher within the ERC-funded EVWRIT project. At Gent, she works on the thematic structure and the pragmatic functions of Greek letters on papyri of the post-classical periods. Previously, Marta was Cultrice della Materia at the Università di Pisa, Visiting Senior Associate Member at the ASCSA and Research Assistant at the University of Oxford. Marta has published on Greek linguistics – especially ancient Greek phonology –, language contact, bilingualism, and on the Sicilian linguistic landscape. She has authored three articles and co-edited three volumes (most recently, Ancient Indo-European Languages between Linguistics and Philology, Brill 2022), and she is working on turning her Ph.D. thesis into a monograph.
Claire Catenaccio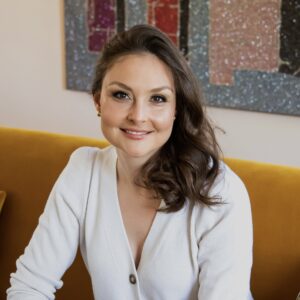 Claire Catenaccio is a scholar of Ancient Greek literature, particularly drama, and its modern reception. As a dramaturg and director, she has worked extensively with modern stagings of ancient texts. She received her A.B. from Harvard College (2007), her M.Phil. from Oxford University (2009), and her Ph.D. from Columbia University (2017). She now teaches as an Assistant Professor at Georgetown University. Her first book explores monody, or solo actor's song, in the late tragedies of Euripides (Monody in Euripides: Character and the Liberation of Form in Late Greek Tragedy, forthcoming from Cambridge University Press). She has published on dreams in Aeschylus' Oresteia and Plutarch's Lives, on singing heroes in Sophocles' Trachiniae, and on the transformation of the myth of Orpheus in the Broadway musical Hadestown. At the CHS, she will pursue her interest in Greek oneirocriticism, and invites you to tell her the strangest dream you've ever had.
Maria Choleva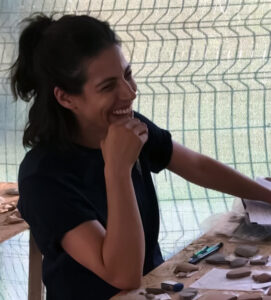 Maria Choleva is an archaeologist specializing in Aegean prehistory, pottery forming techniques, and the anthropology of technology. She is an IKY (Greek State Scholarships Foundation) post-doctoral fellow at the University of Athens (2020-2022). She holds a BA from the same university, and a MA and a PhD in prehistoric archaeology from the University Paris 1 Panthéon-Sorbonne. She has been a postdoctoral fellow of the Fyssen Foundation at the Catholic University of Louvain (2016-2018), an INSTAP postdoctoral researcher at the Fitch Laboratory of the British School at Athens (2019-2020), and a teaching fellow at the University of Thessaloniki (2021). Her projects investigate the innovation of the potter's wheel in the prehistoric Aegean and combine archaeological, anthropological and philosophical theories, coupled with scientifically based methods. She further explores the role of embodied practices in the constitution of social identities and the reproduction of cultural categories. She is involved in various field and other research projects in Greece and Turkey and she is a co-editor of the Greek journal on human sciences called Krisi-Biannual scientific review. At the CHS, she will be working on her first book provisionally titled, The Other Face of Technological Innovations: (Wheel) Shaping Identities in the Bronze Age Aegean.
Maria Gerolemou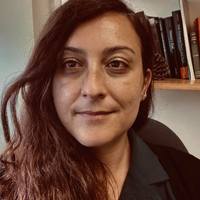 Maria Gerolemou is currently a Lecturer in Greek Language and Literature at the University of Exeter. She has published widely on a) ancient Greek drama, specifically on Gender and Madness b) on Wunderkultur and c) on ancient science and technology. Her first monograph, Bad Women, Mad Women: Gender und Wahnsinn in der Griechischen Tragödie (Classica Monacensia, 2011), investigates female deviant behavior in Greek tragedy and seeks to define the influence of social and ideological discourses on the presentation of normative female behavior. Her second monograph Technical Automation in Classical Antiquity (Bloomsbury, 2022) explores up to which point nature acts as an inspiration for technical automation, it discusses the consequences of technical automation in relation to human skills, and it examines its role in mechanical manufacturing processes. While at the CHS, she will be working on her new book project 'Missing Persons in the Greco Roman world' which explores how the condition of a person gone missing, that is, of a person who left and is 'presumed' missing by the left behind, is conceptualised in antiquity. This project continues her work on drama, science, technology and its social impact and focuses, inter alia, on emotions, recognition, human identification technologies and geography.
Johanna Hanink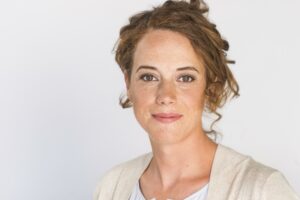 Johanna Hanink is professor of classics at Brown University, where she also teaches in the Modern Greek Studies program. Her books include Lycurgan Athens and the Making of Classical Tragedy (Cambridge 2014), The Classical Debt: Greek Antiquity in an Era of Austerity (Harvard 2017) and a translation of speeches from Thucydides's History of the Peloponnesian War (How to Think about War,Princeton 2019) (issued in Greek as Θουκυδίδης: Περί πολέμου: Dioptra 2020).
Her writing has appeared in the New York Times, the Times Literary Supplement, ThePressProject and Ο αναγνώστης. Her edition of translations of works by Andreas Karkavitsas, The Archeologist and Selected Sea Stories (2021), marked the first translation of a Greek author from the Greek nation state to appear in the Penguin Classics series. Together with Antonis Ellinas (University of Cyprus) she is co-editor of the Journal of Modern Greek Studies.
She is currently working on a Cambridge Greek and Latin Classics (Green and Yellow) commentary on Lycurgus of Athens' 330 BCE speech.
Kyriaki A. Ioannidou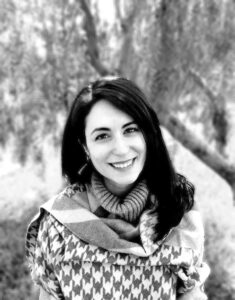 Kyriaki A. Ioannidou is a classical philologist specialized in Greek New Comedy and Papyrology (BA Athens, MSt Oxford, PhD UCL) and is currently completing an MA in Theatre Studies at the Open University of Cyprus focusing on Acting and Directing (expected to be completed by June 2022). Since 2017 she has been working as a Cultural Officer at the Department of Cultural Services of the Ministry of Education, Culture, Sport and Youth of Cyprus and is the President of the National Committee of Monuments of the Republic of Cyprus (since 2020).
Her research interests include, inter alia, Greek Language and Literature, Papyrology, Greek and Roman Drama, Production and Performance of New Comedy, Material Evidence, and Reception of Greek Drama. She has published a number of articles on Fragmentary Comedy, and Menander, and on the reception of Greek Drama in the Modern Stage.
During her fellowship at the CHS she will be working on her first monograph, Menander: Achaioi-Theophoroumene (frr. 89–169). Text, Translation and Commentary, which will be published as volume 24.4 of the Fragmenta Comica series of the international research project Kommentierung der Fragmente der Griechischen Komödie (KomFrag) (http://www.komfrag.unifreiburg.de/). Her next project will focus on the publication of her second monograph, her PhD thesis, A Commentary on the Heros and Theophoroumene of Menander, which is under contract to be published by De Gruyter (Texte und Kommentare series).
Laura Jansen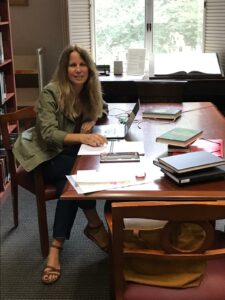 Laura Jansen is Associate Professor in Classics and Comparative Literature at the University of Bristol, UK. She studied Classics at the University of Oxford (MPhil) and Trinity College, Dublin (PhD). Her research emerges at the intersections of classical, comparative and worldliteratures. She works on Greek and Latin poetics and philosophy, with a specific focus on their tradition in twentieth-century writing. She is the author of Borges' Classics: Global Encounters with the Graeco-Roman World (CUP, 2018), editor of Anne Carson/ Antiquity (Bloomsbury, 2021) and The Roman Paratext: Frame, Texts, Readers (CUP, 2014), and general editor of the monograph series Classical Receptions in Twentieth-Century Writing (Bloomsbury). While at the CHS, she will be undertaking research for her monograph on Hellenic Absence and the Modern Archive of Erasure, Forgetfulness and Loss. Laura is originally from Buenos Aires.
Theodora Jim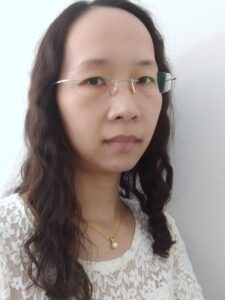 Theodora Jim is an ancient historian specializing in the religion and culture of Ancient Greece. Having completed her undergraduate and postgraduate studies at the University of Oxford, she is now Assistant Professor in Ancient Greek History at the University of Nottingham in the UK. Actively engaged in anthropological approaches, she is interested in studying Greek Religion in comparative and interdisciplinary contexts; in particular, she is interested in worshippers' religious beliefs and lived experience. Her work makes extensive use of epigraphic and literary evidence, and she enjoys travelling in Greece and modern-day Turkey, examining inscriptions on stone and the archaeology of cults. She is the author of Sharing with the Gods: Aparchai and Dekatai in Ancient Greece (Oxford, 2014) and Saviour Gods and Soteria in Ancient Greece (Oxford, 2022), and a winner of the Philip Leverhulme Prize in Classics in 2021. During her fellowship at the CHS, she will be working on a new project comparing Greek and Chinese polytheism, which makes an ambitious attempt to think different and comparatively about Greek and other polytheistic systems.
Stella Katsarou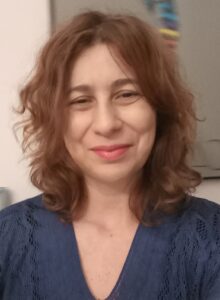 Stella Katsarou is a prehistoric archaeologist in Greece and works for the Ephorate of Palaeoanthropology-Speleology of the Ministry of Culture and Sports, Athens. She earned her Ph.D. in Greece and was a visiting fellow in the universities of Sheffield, UK, and Cincinnati, USA. She conducts field research on prehistoric settlements and caves, including collaborations with the American School of Classical Studies and the British School at Athens. She specializes in the pottery of the Neolithic and Early Bronze Age communities, particularly the diverse forms of ritual and household ceramic vessels, the fashions, crafting behaviors, and socioeconomic circumstances affecting the production and composition of ceramic assemblages and characterizing their societies. Her research experience draws on a range of prehistoric contexts including the ossuaries in Alepotrypa cave in Laconia, the Franchthi cave in the Argolid, the tell settlement of Koutroulou Magoula in Thessaly, and the Koukounaries acropolis in the Cyclades, among other projects. Her latest research focuses on the ritual cave sites of the Ionian coast. She has published extensively in journals and book chapters. Her most recent book is entitled Cave and Worship in Ancient Greece. New Approaches to Caves and Ritual (co-edited with A. Nagel, Routledge 2021).
Jessica Lamont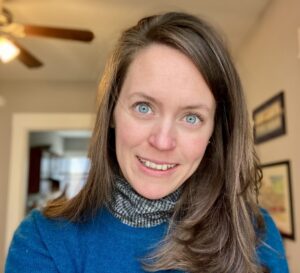 Jessica Lamont is an Assistant Professor of Classics and History at Yale University, where she also serves as an Affiliate in the Program in the History of Science and Medicine. She received her PhD in Classics at Johns Hopkins University in 2016. A social and cultural historian of the ancient Greek world, Lamont's research focuses on Greek religion, magic, medicine, epigraphy, and material culture from c.750–300 BCE. At the CHS she will be working on her second book, Health and Healing in Ancient Greece, which explores the emergence of medical pluralism—the interwoven​ ​professional and cultural systems that evolved to manage health and disease—in Greek​ ​communities across the ancient Mediterranean.
Max Leventhal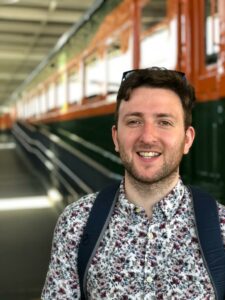 Max Leventhal is a College Lecturer at Downing College, Cambridge. He was previously a Research Fellow at Trinity Hall and a British Academy Postdoctoral Research Fellow in the Faculty of Classics, Cambridge. He earned his BA at Durham University and his Masters and PhD at Corpus Christi College, Cambridge. His research circles Hellenistic literature and culture, with a particular focus on both scientific and technical texts and Jewish Greek literature. His book, Poetry and Number in Graeco-Roman Antiquity (Cambridge), will be out in summer 2022. His is currently working on a monograph that will re-evaluate the Letter of Aristeas, a text describing the story of the translation of the Hebrew Torah into Greek, a work known today as the Septuagint. The project will demonstrate the Letter's complex reception of the Septuagint as both an Alexandrian (imperial) and Jewish (subaltern) product and thus, more broadly, it will set out its importance for Jewish and Greek literary history. At the CHS he will be completing this book and specifically its chapter on Jewish Greek visuality and ekphrasis. He will also extend this interest into a further study, provisionally entitled 'Visuality in Jewish Greek Literature: Beyond Idol Speculation'.
Ivan Matijašić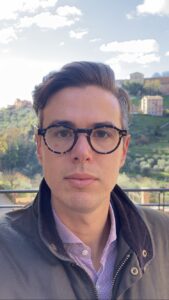 Ivan Matijašić holds a PhD in Classics and Ancient History from the Scuola Normale Superiore di Pisa (Italy). He was Visiting Fellow in Freiburg and Berlin, and held research and teaching positions in Venice, Münster, and Newcastle. He is currently Postdoctoral Fellow in Ancient Greek History at the University of Siena. His research interests focus on Greek historiography, epigraphy, ancient geography, and the history of classical scholarship in the twentieth century. His first book, Shaping the Canons of Ancient Greek Historiography (De Gruyter, 2018), explores Greek historiographical traditions in the works of ancient rhetors and literary critics, while his second book is a critical edition and exhaustive study of the Hellenistic poet and grammarian Timachidas of Rhodes (Brill, 2020). He has published the edited volume Herodotus—the Most Homeric Historian? (Histos Supplement 14, 2022), and is preparing another one titled Thucydides in the 'Age of Extremes': Academia and Politics (co-edited with Luca Iori). He is currently working on a book on the Thucydidean studies of British classical scholar and politician John Enoch Powell and on a long-term project titled Memories of Classical and Hellenistic Athens.
Lisa Maurizio
Lisa Maurizio is a Professor of the Classical and Medieval Studies Department at Bates College in Lewiston, Maine. Her main research interests are Greek divinatory practices, mythology, and women's oral traditions. She is author of Classical Mythology in Context (Oxford 2022/2e) and has co-edited (with Esther Eidinow) Women's Ritual Competence in the Ancient Mediterranean (Routledge 2016) and Gender and Time in Narratives from the Ancient Mediterranean (Routledge 2020). Her project at CHS situates tales of child-killing monsters, such as Lamia or Mormo, in the social, religious, and medical practices surrounding childbirth and treats them as female expressions of maternal ambivalence.
Samuel Meister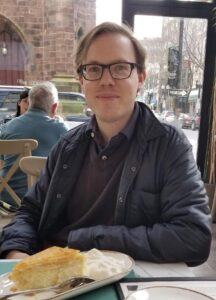 Samuel Meister works mostly on Ancient Greek and Roman philosophy, particularly the metaphysical thought of Plato and Aristotle. His PhD is from Brown University, and he also holds a BA in Classics and a BPhil in Philosophy, both from the University of Oxford. Beyond ancient philosophy, he is interested in the reception of ancient thought, especially in the Islamic tradition and in contemporary analytic philosophy. During his time at the CHS, he will be working on a project on Aristotle's theology and its relation to the Aristotelian conception of metaphysics.
Ilay Ors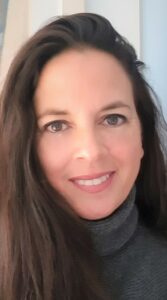 Ilay Romain Ors received her Ph.D. from Harvard University in Anthropology and Middle Eastern Studies. Her dissertation on the Constantinopolitans in Athens and Istanbul formed the basis for her book titled Diaspora of the City: stories of cosmopolitanism from Istanbul and Athens (Palgrave, 2018). She has since been working on migration, cultural identity, political movements, everyday life, and urban studies in Greece and Turkey. Her other publications include an edited volume on the expulsions of Constantinopolitans titled İstanbul Rumları ve 1964 Sürgünleri (İletişim, 2019) and a chapter on cosmopolitanist nostalgia in Istanbul: living with difference in a global city (Rutgers, 2018). Her current research project supported by ISRF is being published under the title Waves of Migration in the Aegean (Berghahn, forthcoming). Ors is a faculty member at the American College of Greece, Deree College, and a research affiliate at the University of Oxford.
Beatrice Pestarino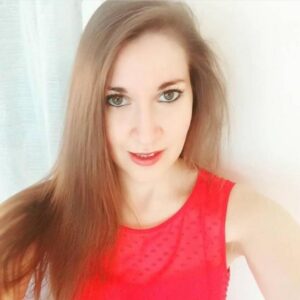 Beatrice Pestarino is an Ancient Greek Historian (BA, MA University of Pisa, Italy; PhD University College London, UK). She is interested in the politico-administrative and economic systems of the Mediterranean city-states during the Archaic, Classical and Hellenistic periods with a major focus on Cyprus. Her studies are conducted through the analysis of inscriptions (on stones, ostraka, clay tablets, vessels) written in different languages and scripts such as alphabetic Greek, Cypriot-syllabic Greek, Eteocypriot and Phoenician. Her first book Kypriōn Politeia, the political and administrative systems of the Classical Cypriot city-kingdoms is in course of publication (Leiden, Brill).
She also studies the socio-political implication of linguistic and cultural contacts amongst Mediterranean populations and how the Mediterranean Sea acted as a cultural bridge and barrier. In spring 2022, she has been visiting fellow of the project Crews 'Contexts of and Relations between Early Writing Systems' at the University of Cambridge (Faculty of Classics) where she studied the introduction of the Greek alphabet in ancient Cyprus. Currently, she is a postdoctoral fellow at the University of Haifa, at the Haifa Center for Mediterranean History, where investigates the 'first encounters' of the Cypriots with the Egyptian monuments through the analysis of Cypriot graffiti in Egypt.
Antonis K. Petrides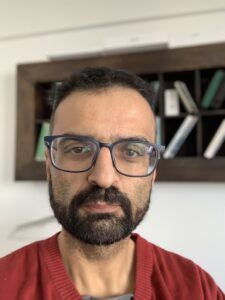 Antonis K. Petrides was born in Nicosia, Cyprus, in 1975. I hold a BA in Greek Philology (direction: Classical Philology) from the Aristotelian University of Thessaloniki (awarded 1999 with honours), an MPhil (awarded 2001 – First Class) and a PhD in Classics (awarded 2005) from the University of Cambridge (Trinity College). I have held stipendiary or non-stipendiary fellowships at the universities of Princeton and Cambridge. I am currently an Associate Professor of Classics at the Open University of Cyprus, where I have been teaching since 2007. My research interests lie mainly in the fields of Ancient Greek Drama and its Modern Reception, Modern Greek literature (especially the literature of Cyprus), Digital Classics, and Long-Distance Adult Education. I have published monographs, edited volumes, articles, and book reviews in international peer-reviewed publications (full details are provided on my personal website). My current projects include a new critical edition and commentary on Menander's Dyskolos, under contract by Oxford University Press, and a co-edited volume on the poetry of Kyriakos Charalambides.
Despoina Potari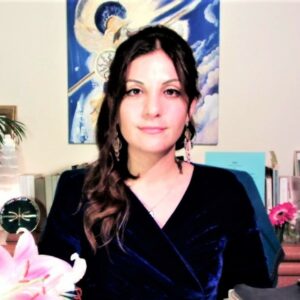 Despoina A. Potari received her PhD in Political Theory from the University of Oxford and her MSc (with distinction) from the London School of Economics & Political Science, specializing on Ancient Greek Political Philosophy and conceptual morphology. She has been teaching on the areas of Ancient Greek political thought, philosophy and ethics and she has previously taught at the Universities of Oxford, University of Patras and University of Toulouse 1 -Capitol (Athens branch). In 2020, she received the prestigious Academy of Athens Award of Philosophy. Her research is principally interdisciplinary, exploring the intersections between Hellenic philosophy, epistemology, ontology and political theory. She is particularly interested in how the ancient tradition can be re-read and creatively interpreted in ways that make it relevant to contemporary philosophical and political debates and the pursuit of human flourishing. Her research at the CHS explores the – largely underexamined – history of ancient female scholarship, exploring how this can contribute to present discussions concerning "gendered knowledge"; the ways in which philosophy has been and can be practiced through integrating "the feminine", thereby possibly broadening the scope of inclusion into "the philosophical".
Tim Shea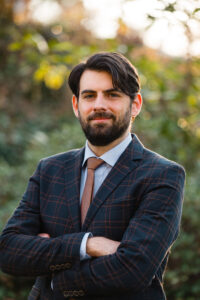 Tim Shea is an expert on the archaeology of Athens and its cemeteries, ancient migration and immigration, and Greek and Roman sculpture. He is an Assistant Professor in the Department of Classics at the University of North Carolina at Chapel Hill, where he teaches classes on Greek art, archaeology, and topography. He received his PhD in Art History from Duke University and his BA in Greek and Latin from Tulane University. He has published on Athenian cemetery organization and on the archaic settlement at Morgantina in Sicily. He is also a member of a collaborative research project publishing the portrait sculpture from the Athenian Agora Excavations. While at the CHS, he will be working on his current book project, Death and Diplomacy: Citizens and Immigrants in Archaic and Classical Athenian Cemeteries, which investigates the ways in which citizen families and immigrant communities expressed their identity through tombstones and burial plots in the cemeteries of ancient Athens. His research shows that the funerary record never constitutes a representative sample of the entire population. Instead, the archaeological record serves as a barometer for which families and immigrant communities were deemed worthy of visibility and inclusion at any given time.
Rohan Sikri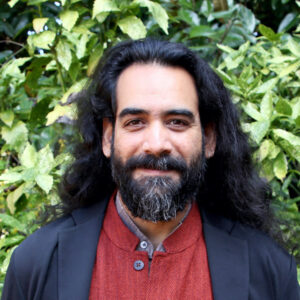 Rohan Sikri is an assistant professor in the department of Philosophy at the University of Georgia. His work engages with philosophical problems from an intercultural perspective situated primarily between traditions of Greek and Chinese antiquity. In an ongoing book project on models of philosophical therapy, Rohan explores how dialectical methods and epistemological theories emerge from the intersection of philosophical and medical genres of writing in classical Greece and early China. In a second project under way, he focuses on philosophical reflections on the nature of travel in ancient Greek letters, a topic that he argues has great philosophical value for thinking about the nature of desire, subject-formation, the experience of otherness, and, in its widest application, to fundamental structures and processes of cognition. Rohan completed his graduate studies in Philosophy at DePaul University, Chicago, before joining the University of Georgia.
Riccardo Strobino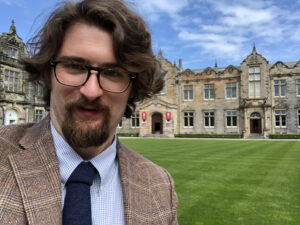 Riccardo Strobino is Mellon Bridge Assistant Professor at the Departments of Classical Studies and Philosophy at Tufts University. His research interests include the history of ancient and medieval philosophy and the history of logic in the Greek, Latin, and Arabic traditions. He is the author of Avicenna's Theory of Science: Logic, Metaphysics, Epistemology, published by University of California Press in 2021.
Prior to joining Tufts in 2015, Riccardo has been a visiting lecturer at UCLA and a postdoctoral research fellow at Ruhr-Universität Bochum, at the University of Cambridge, and at Scuola Normale Superiore, Pisa, from which he earned his doctorate in philosophy in 2009.
In 2017-2018, he was fellow at the Harvard Center for Italian Renaissance Studies at Villa I Tatti, in Florence.
At the Center for Hellenic Studies, Riccardo's research will focus on Themistius' paraphrasis of the Posterior Analytics, a critical text for our understanding of the reception of Aristotle's logic and epistemology. His project will culminate in a volume for the Ancient Commentators on Aristotle presenting the first English translation, with introduction and notes, of a remarkably lively and influential exegetical work whose history of transmission and reception extends across geographical and linguistic boundaries up to the 17th century.
Paul Vădan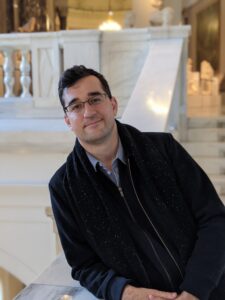 Paul Vădan earned his Ph.D. in Classics from the University of Chicago. He also holds B.A. and M.A. degrees in Classical Studies from McGill University. His research interests examine ancient risk and migration, working at the interface of classics, behavioral economics, and decision theory. From 2018 to 2020 he worked as a Visiting Assistant Professor of Classics and Humanities at Reed College. Recently, he was Sapere Aude Postdoctoral Researcher at the Saxo Institute, University of Copenhagen. As part of the Migrants and Membership Regimes in the Ancient Greek World research project, Paul has published on state violence against migrants in the ancient Mediterranean space. At the CHS, Paul is completing his first book project entitled The Art of Risk in Ancient Greek Thought and Practice, exploring how ancient Greek decision-makers conceptualized the modern concept of "risk" and detailing the risk management and mitigation strategies they used to respond to violent threats. The book delves into questions about ancient Greek futurity and cognition, outlining how ancient Greek thinkers sought to render an uncertain future more predictable.
David van Schoor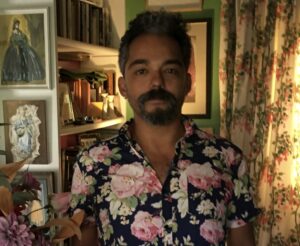 David van Schoor studied Classical Languages at the University of Cape Town. In 2018 he received his PhD in ancient Greek philology from the University of Zurich for a dissertation on Euripides' Bacchae. His principle interests are in ancient Greek poetry and ideas and their interpretation in light of contemporary philosophy and anthropology. He researches and writes on agency and personhood in Greek drama, the 20th Century reception of Greek religion and tragedy, and Classics and the Humanities in the 21st Century context.
At the CHS, David will be writing his study Out of Antiquity: Greece & Rome in the African Imaginary. This explores the role of ancient Greek and Classics in the imaginaries of modern Africa, and their potential to contribute to the formation of a new Humanities for the 21st Century. Until recently, David lectured Classics at Rhodes University in Makhanda, South Africa. From August 2022 he is Assistant Professor of Ancient Greek at Emory University in Atlanta.
Matt Waters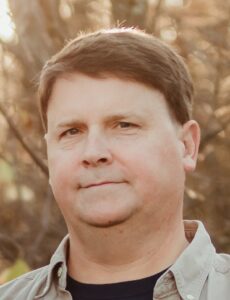 Matt Waters is currently Professor of Classics and Ancient History at the University of Wisconsin-Eau Claire. He served as the Chair of the Languages Department from 2016-2022. He received his Ph.D. from the University of Pennsylvania with research focuses on the ancient Near East and Greece, especially of the mid-first millennium BCE. Waters is the author of A Survey of Neo-Elamite History (State Archives of Assyria Studies XII, 2000), Ancient Persia (Cambridge University Press, 2014), Ctesias' Persica and Its Near Eastern Context (University of Wisconsin Press, 2017), and King of the World: The Life of Cyrus the Great (Oxford University Press, forthcoming 2022) as well as several dozen articles and related publications. He is a recipient of the Jonas C. Greenfield Prize from the American Oriental Society and has received fellowships from the American Council of Learned Societies, the Center for Hellenic Studies, the Loeb Classical Library Foundation, UW-Madison's Institute for Research in the Humanities, and the Institute for Advanced Study.
Kenneth Yu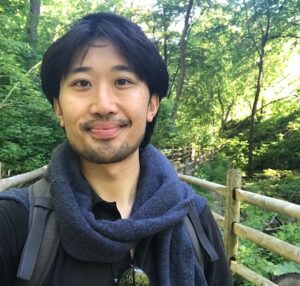 Kenneth Yu is an Assistant Professor of Classics at the University of Toronto. His research focuses on Greek literature and Greek religion, especially of the Hellenistic and Imperial period, although he has also published on the Homeric Hymns, Plato, Aristophanes, and the history of classical scholarship. Since 2020, he has been co-investigator of a five-year SSHRC-funded project on Practices of Commentary, which explores commentarial practices over time and in a range of traditions, from China and South Asia across the Islamicate world and to the Mediterranean. His current book project examines the patterns of curiosity, styles of argumentation, and institutional frameworks that guided ancient Greek scholarly reflections on myth and cult in various Hellenistic and Imperial Greek technical genres. This monograph challenges the longstanding opinion that the ancient Greeks did not – indeed could not – conceptualize religion as a discrete value sphere.
---