---
To register for Piero Marconi's visiting artist presentation taking place on Friday, May 7, 2021, at 11:30 am EDT, please visit the event page.
---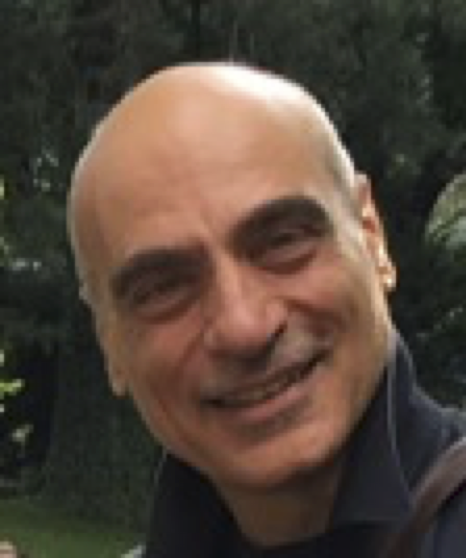 Piero Marconi is an Italian musician currently teaching at the "Rossini" Conservatory, Pesaro, in the Department of Music Education. His interests connect philosophy, composition, piano, and music history.
As a musicologist, he has often referred to Classical antiquity. He has investigated the ancient doctrines of harmony and proportions ("Suoni, cifre e lettere", 2008, on Plato's Timaeus) and their influence on significant works by major composers, both in general ("Recondite armonie", 2004, on ancient proportions and the golden mean) and in works for keyboard by Bach ("Per combinazione?", 2018, on Pythagorean structures). More recently, he has explored from a historical and aesthetic point of view the problematic issue of True and False in music (Musica Ficta, 2019), with reference to various categories set out in the ancient world.
Persuaded that the "main worry" of any author should be "not to annoy his audience" (Dino Buzzati), he leans towards taking a light approach as a composer, in works imbued with humor and irony (the award-winning match for soprano and piano, Mad-is-on Square Garden, being one such example), and as a host and player at various matinée performances, conceived as musical divertissements.
"So sangen die Parzen": in its many meanings and representations—from mythical figures like Adonis to Homeric heroes like Achilles, from characters in Greek Tragedy such as Iphigenia to philosophical emblems such as Er in Plato's myth—Fate or Destiny plays a crucial role in antiquity. These same themes and figures, the problematic relationship between the human being, individual, or mankind and the forces contributing to shape life on earth, recur in the poetry of major German writers straddling the eighteenth and nineteenth centuries.
In three "philosophical" settings for chorus and orchestra, Brahms has added his own voice and meaning to texts on fear and forbearance, such as Goethe's Gesang der Parzen ["Song of the Fates"], longing and despair, such as Hölderlin's Schicksalslied ["Song of Destiny"], and mourning and consolation, such as Schiller's Nänie ["Dirge"].
From these works—via an itinerary of musicological investigation and creative reinterpretation—the fil rouge of music will link the distant past of Classical antiquity to the more recent past of German culture and to the present day of our technological era, the present of our lives.
---